Folly Farm Centre Wedding
It's impossible to count how many times I have worked as a Folly Farm wedding photographer, honestly… I should probably just move in! As much as I love exploring new venues across the UK and abroad, a Folly Farm Centre wedding will always have my heart. Run by an amazing team who will move mountains (and tables and chairs!) to make your day perfect, it's a wedding venue with a really comforting and relaxed family vibe, that has the flexibility to host every style of celebration.
I've captured a fair few award-winning wedding photographs here, so I'm always pushing myself creatively and exploring the vast grounds to find new opportunities to create unique images for my couples.
If you love being surrounded by countryside, then this venue set in 250 acres of ancient woodland, with stunning views should be top of your list. The 18th-century farm buildings and beautiful land are yours with exclusive use for your wedding, so make yourself at home and settle in with your family and friends, let's party!
There's flexibility for both indoor ceremonies in the converted barn, the traditional old dairy, and the glass atrium, or outdoors you can get married next to the orchard, or overlooking the Chew Valley Lake. They pride themselves on being an environmentally sustainable venue, and they'll help point you in the direction of local suppliers to help reduce the carbon footprint of your celebration – that's where I come in too, I'm proud to be on their recommended supplier list and I only live just around the corner, so definitely count as local!
Folly Farm wedding photographer – Frankie and Joe
After meeting up with Frankie and Joe for fun and relaxed engagement photography in Bristol earlier in the year, I really couldn't wait to see them again for their big day at Folly Farm!
As Folly Farm was being prepared for the big day, with chairs ready in the courtyard for their outdoor ceremony, many of Frankie and Joe's guests were already on-site having stayed over the night before. so they were busy enjoying breakfast from New Manor Farm Shop and Marks Bread.
Frankie and Joe had fallen in love with the views and the atmosphere at Folly Farm, and the fact it has lots of accommodation on-site meant some of their guests could stay over and enjoy an extended celebration with them if they wanted to. They had a big family get together the evening before the wedding, treating their guests to gifts in their room from Zaras Chocolates, food from Riverford and El Colmado as well as plenty of beer from Bristol Beer Factory!
Their theme for the day was relaxed luxury with a Spanish flair… which is also their motto for life!
Getting Ready
I started my day with Frankie getting ready at home with her mum and bridesmaids, as Carly Davis Hairdressing worked her magic. The group had come together from different parts of the world to celebrate, and the chatter and activity in the room certainly reflected that – they were all having so much fun as they got ready together.
Frankie's Pronovias wedding gown from Alison Jayne Bridal had elements of styling that hinted to her Spanish roots, and she didn't disappoint when it came to creating some beautiful movements for photos later in the day! As an elegant vintage Bentley arrived to take her to Folly Farm, I made sure I captured the moment of slight chaos (and much amusement) as a Tesco delivery van arrived right on cue to block everyone in!
Frankie and Joe's Folly Farm wedding ceremony
The Spanish sunshine had definitely arrived at Folly Farm, it was heating up to be a scorcher of a day, ideal for their outdoor ceremony overlooking the Chew Valley, with barely a cloud in the sky.
The boys were calming the pre ceremony nerves with a quick toast in the sunshine (sunglasses added for ultimate coolness!), in their suits from Moss Bros. They'd also added some personal touches with socks from local artist Jenny Urquhart, plus ties and pocket squares in Liberty fabrics from Van Buck England.
As guests started arriving, Frankie and her mum spent a few moments together before her Dad prepared to walk her down the aisle towards an emotional Joe.
Olive trees from Todd's Botanics lined the aisle, and the amazing floral displays and bouquets were created by Rose and Alice at the Native Florist.
The couple had written their own vows, and as they read them there were tears from their bridesmaids and families, they'd poured so much love and emotion into their words to each other, we could all see and feel the love! Sticking true to their relaxed with a Spanish flair theme, their ceremony and reception were accompanied by guitarist Tomás Jiménez.
After their ceremony, everyone prepared to shower the newlyweds in confetti… filling their hands, cups and bags with dried flower petals.
The bridesmaids positioned themselves at the end of the line with two boxes containing the remaining petals, ready to really drown Frankie and Joe in confetti. They were poised and ready to pounce… but what followed was one of the most hilarious confetti moments I think I've ever seen…. they both somehow managed to throw the entire box of confetti over themselves, rather than the bride and groom – to everyone's great amusement!
Wedding reception at Folly Farm – Frankie and Joe
Everyone enjoyed cool drinks and sangria in the sunshine, playing garden games while we wandered to the orchard to capture some family portraits in the shade of the trees (expert chair-carrying lads, thank you!). As it was so hot, and everyone was having a great time, we decided to move their couple portraits until later in the day, when it would be a bit cooler.
Their wedding breakfast in the marquee was decorated with the olive trees that had lined the aisle and vases of wildflowers, and we were treated to a delicious meal from the amazing Thyme Chef. The heartfelt speeches were full of emotional and hilarious moments, especially when Frankie's dad has us all in tears of laughter with stories of Frankie growing up, and when she first got together with Joe!
Frankie and Joe's wedding cake was made by their very talented friend, Beccie Drake… it was a tower of deliciousness!
Frankie and Joe
Evening Reception
Frankie and Joe's evening reception was accompanied by a live band, Revolverlites, who had everyone dancing – it really was an epic party, including 'the worm' and Joe eventually removing his shirt! I made sure I captured the action as they partied the night away, finishing up gathered around the firepit under the stars.
Congratulations Frankie and Joe! What an amazing day under stunning blue skies, with the Spanish sun shipped in especially for them!
Want to see more weddings at Folly Farm?
I've got more folly farm wedding photography articles than I can count! So my plan is to update the section below with a few highlights from each, so you can see how beautiful and varied this amazing venue can be. It's gorgeous in every season and I'm always excited to go back! If you are looking for a Folly Farm wedding photographer, please do get in touch! My amazing PA will get back to you straight away and we can start planning!
---
Folly Farm wedding photography – Pip and David
Pip & David had a beautiful countryside Folly Farm Centre wedding in Somerset. I've started with some of my favourite images, then you can feel free to scroll through some other highlights from across the day.
Pip and David – Getting ready
Pip and David's Folly Farm Wedding Ceremony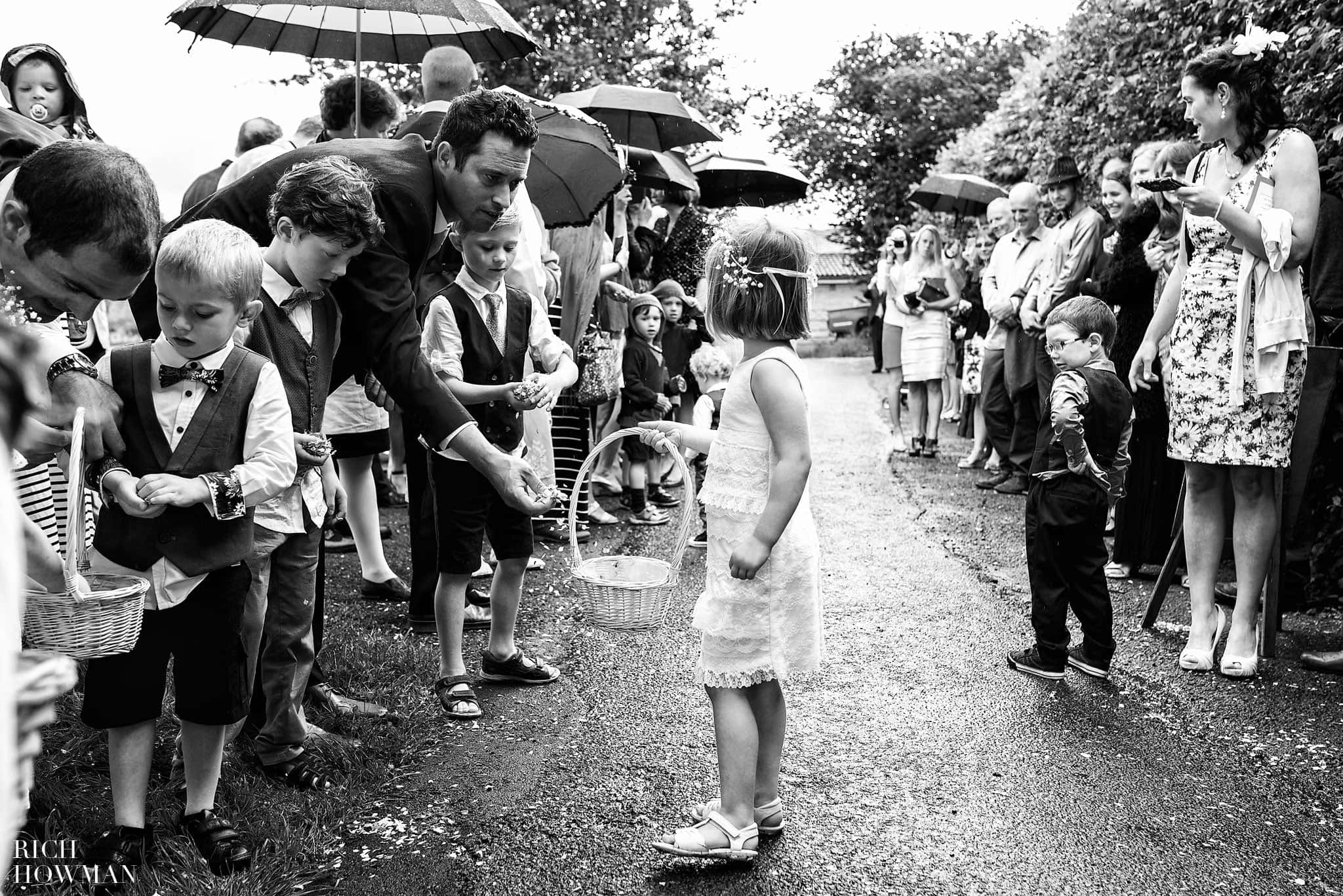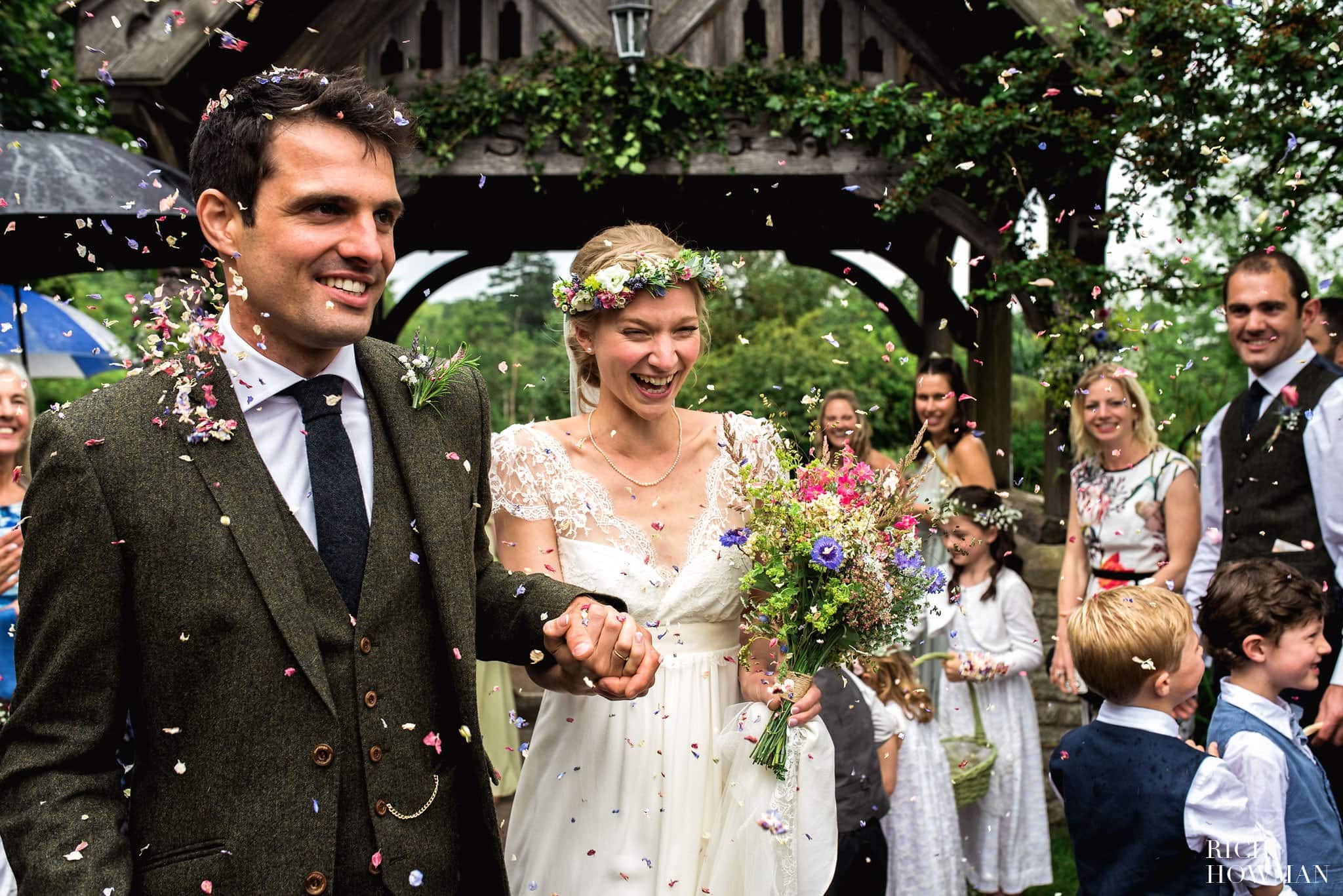 Pip and David's Wedding Reception at Folly Farm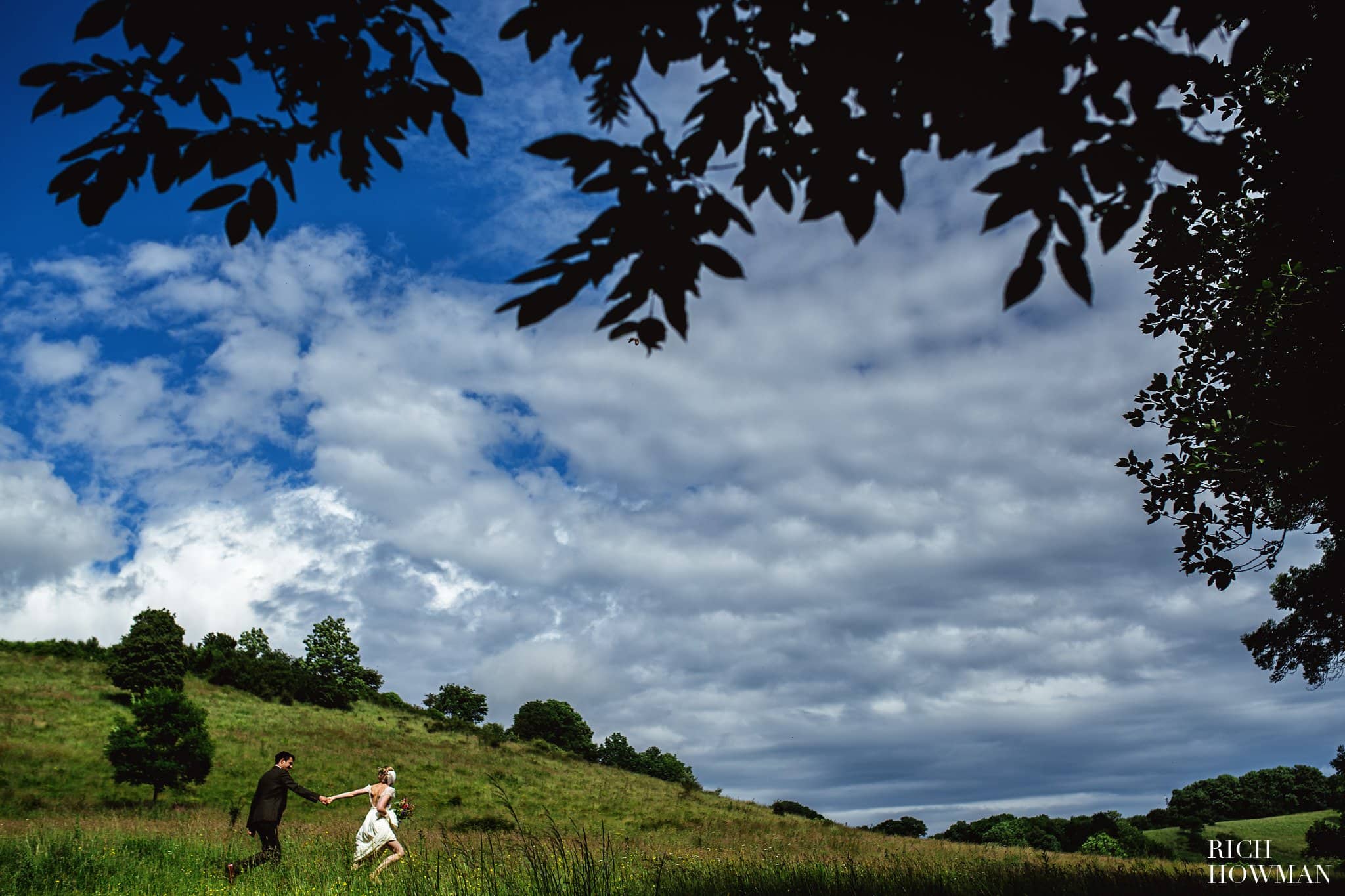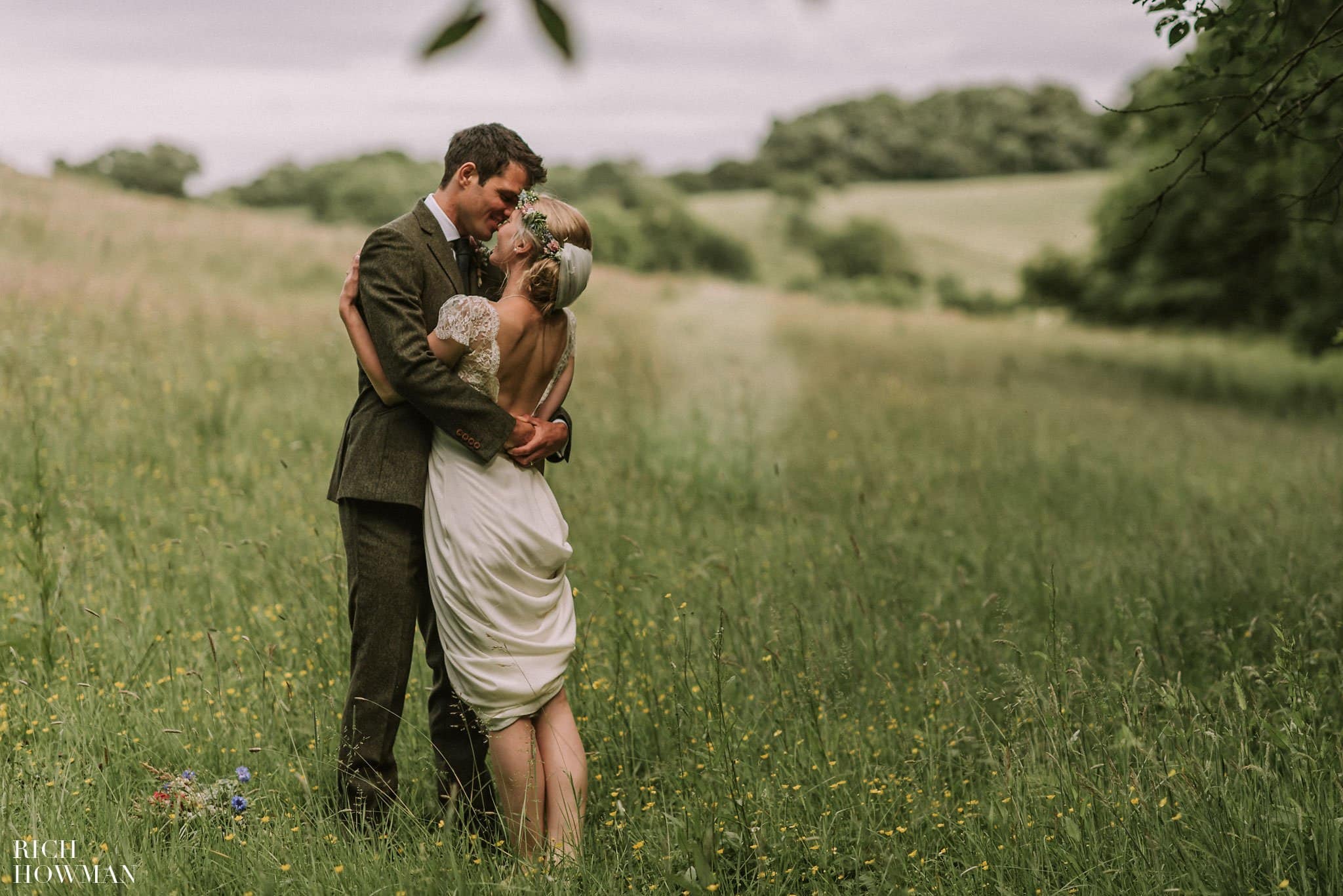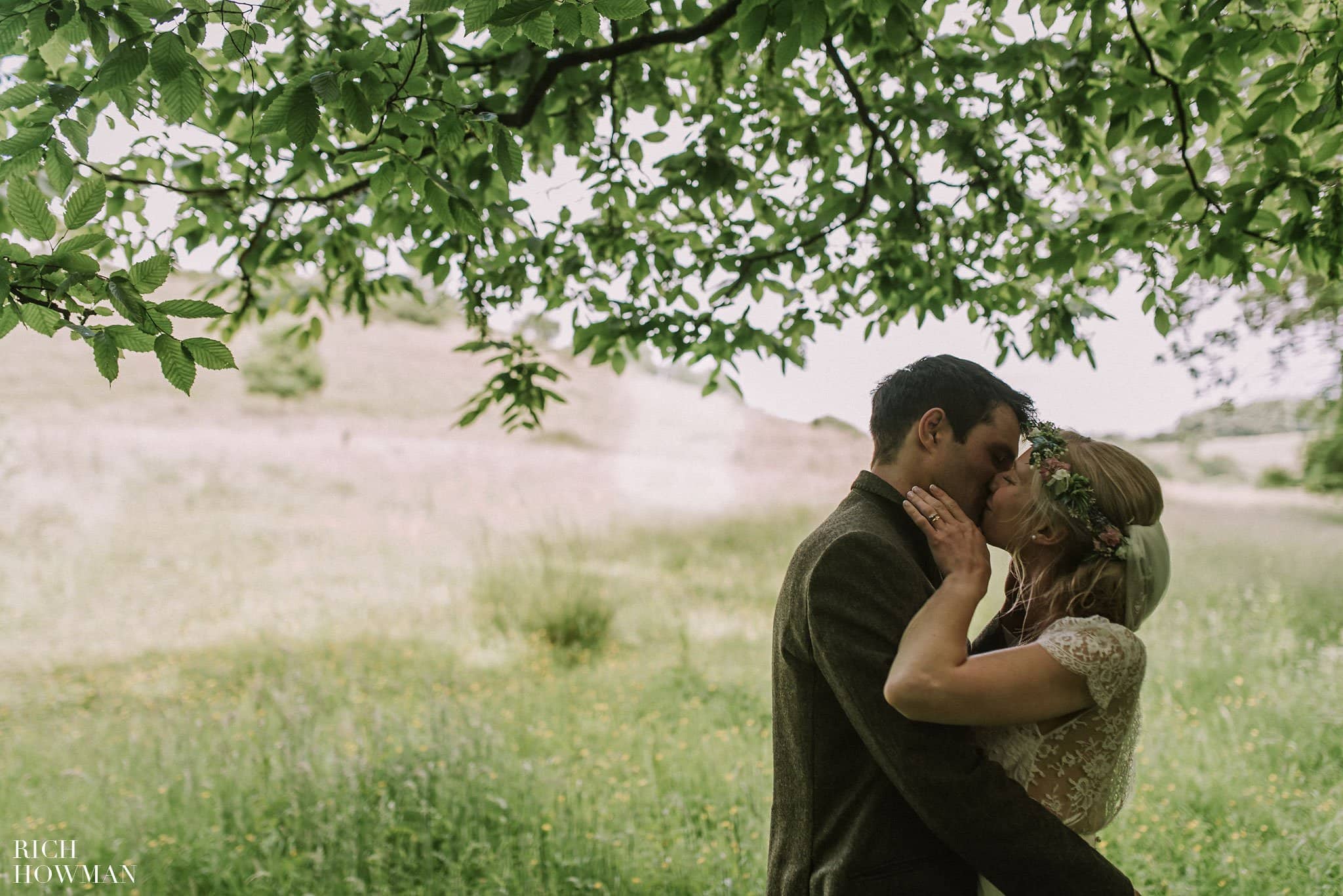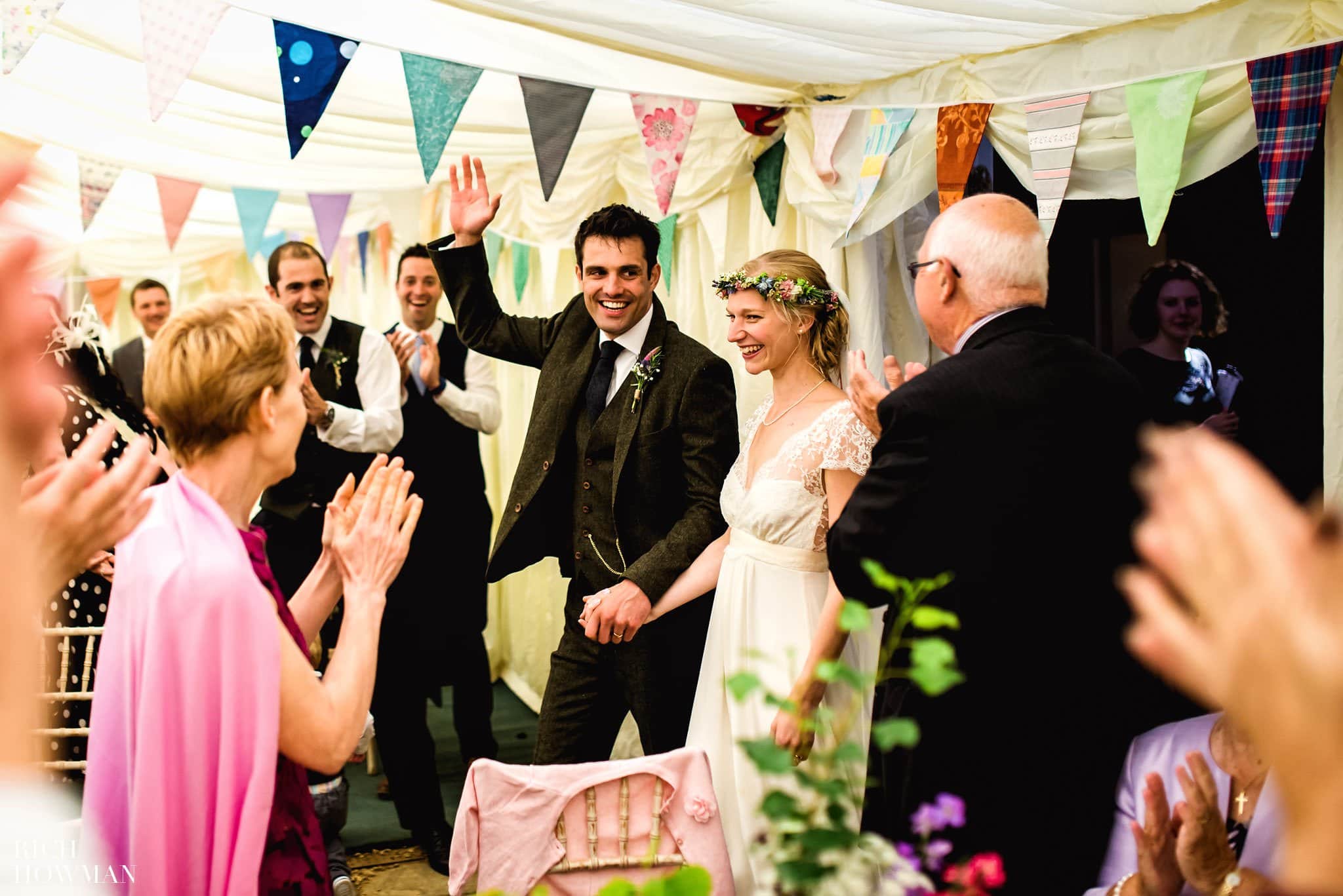 Evening portraits – Folly Farm wedding photography