Matara Centre Wedding Photographer
Matara Centre Wedding
Jan and John are a fabulous, funny, spiritual couple who decided finally to tie the knot after 20 years of unwedded bliss, and I was fortunate enough to be invited to capture this incredibly special day for them at their Matara Centre Wedding. I had joined them at their venue of choice, the stunning and unconventional Matara Centre near Tetbury in the Cotswolds, a little while before the big day, as the couple visited to organise details and finalise their all-important vows to each other. The Matara Centre, near Tetbury in the Cotswolds, really is a jewel in the crown of Gloucestershire wedding venues. The Centre's own foundations are rooted in love and its ethos of sustainability and of giving couples the freedom to plan their day in their own unique way meant it really couldn't have been a better fit for them.
As the day dawned balmy and bright, and before anyone else arrived, I accompanied Jan and John as they planted a special tree dedicated to mark the occasion of their wedding. The couple then spent time together talking through the day ahead over a quiet lunch, before John headed off to the main house with his best man to get ready. These times of togetherness with just the two of them, punctuated the day. Precious time that not many couples manage to find on a bustling wedding day!
Jan, who had been preparing at the cottage with friends, was then accompanied by her Dad to the Chinese Cloistered Courtyard, where John was waiting. The Courtyard is the perfect space for an outdoor wedding and the pretty decorations reflected Jan's love of all things ethereal. Jan looked stunning in an unusual blue wedding gown with sparkling crystal detail. In all the years of weddings at the Matara Centre, there has only been one other wedding at which the bride did not wear white! The civil ceremony at the edge of the water was touching and beautiful, and as befitted the bride and groom, suffused with humour. The ring bearer, a handsome but capricious eagle owl, attempted to land on John's head rather than on the outstretched gauntlet – not the kind of landing that pilot John would normally aim for! Ring bearing owl, one, wedding party, nil!
Matara centre Wedding Photographer
Making full use of the fantastic gardens and grounds at their Matara Centre wedding, the newlyweds then led their guests to a tranquil woodland glade in which Jan had placed a multitude of fairies, peeking through the grass and leaves of their natural woodland habitat. In the dappled sunlight, the guests formed a circle around them both as the couple's marriage was blessed with love. Following the woodland blessing, their guests then wandered back through the woods to Jan and John's newly planted tree, to tie messages to its branches for the happy couple. As the ceremony celebrant and creator of Matara, Geoffrey, had pointed out, here are two people who have already been living their wedding vows for 20 years. This really enhanced the depth of joy and love which shone out for and between Jan and John throughout the day.
In another spell of togetherness, I accompanied Jan and John on a walk through the gardens for a creative portrait shoot. We made full use of the gardens in their superb glory; the majestic gunneras, the roses whose gorgeous scent hit us before we even saw them, the towering spires of foxgloves. It was Jan and John's first time alone as a married couple and the shoot was a fantastic opportunity for me to capture some beautiful images. I wanted to be as unobtrusive as possible, so as not to disturb the magic of these relaxed moments between the two of them.
Matara Centre Wedding Celebrations
Joining up again with their guests for ice cream from a traditional ice cream cart (greatly enjoyed by all!), drinks and canapes, we heard the emotional and of course funny speeches, to the delight of the whole wedding party. Heading inside to the Hilarium for the wedding breakfast, I was thrilled by the extraordinary decorations. Balloons, fairies and butterflies were everywhere, transforming an already exciting space into a truly magical wonderland. Everywhere I looked was a myriad of beautiful colours. Even the staff wore fairy wings! Jan and John treated their guests to an unusual and delicious banquet themed for the four corners of the world (created by the Matara Centre's own chef). As evening fell, everyone gathered outside where the happy couple were invited to press the igniter to start an incredible fireworks display (courtesy of Nick Woodruff of Cotswold Fireworks) – another riot of colour, launched into the night sky, accompanied by delighted ooohs and ahhhs from the crowd! Nick and his colleague kindly even stayed as later we generated some more stunning images for Jan and John using a technique which employs burning wire wool. Who would have guessed that could be such a notable feature at a wedding?!
High on the couple's infectious joie de vivre and elated by the fabulous fireworks, the party then continued inside, as the festivities continued into the night with dancing to the infectious beats. I feel so privileged to have been able to join Jan and John on their wedding day (as well as their balloon alter egos of course!). They are an incredibly kind and loving pair with a wicked sense of humour, and to be there when they finally decided to marry was very special. Thank you, Jan and John, and may your lives always be touched with a magic sprinkle of fairy dust.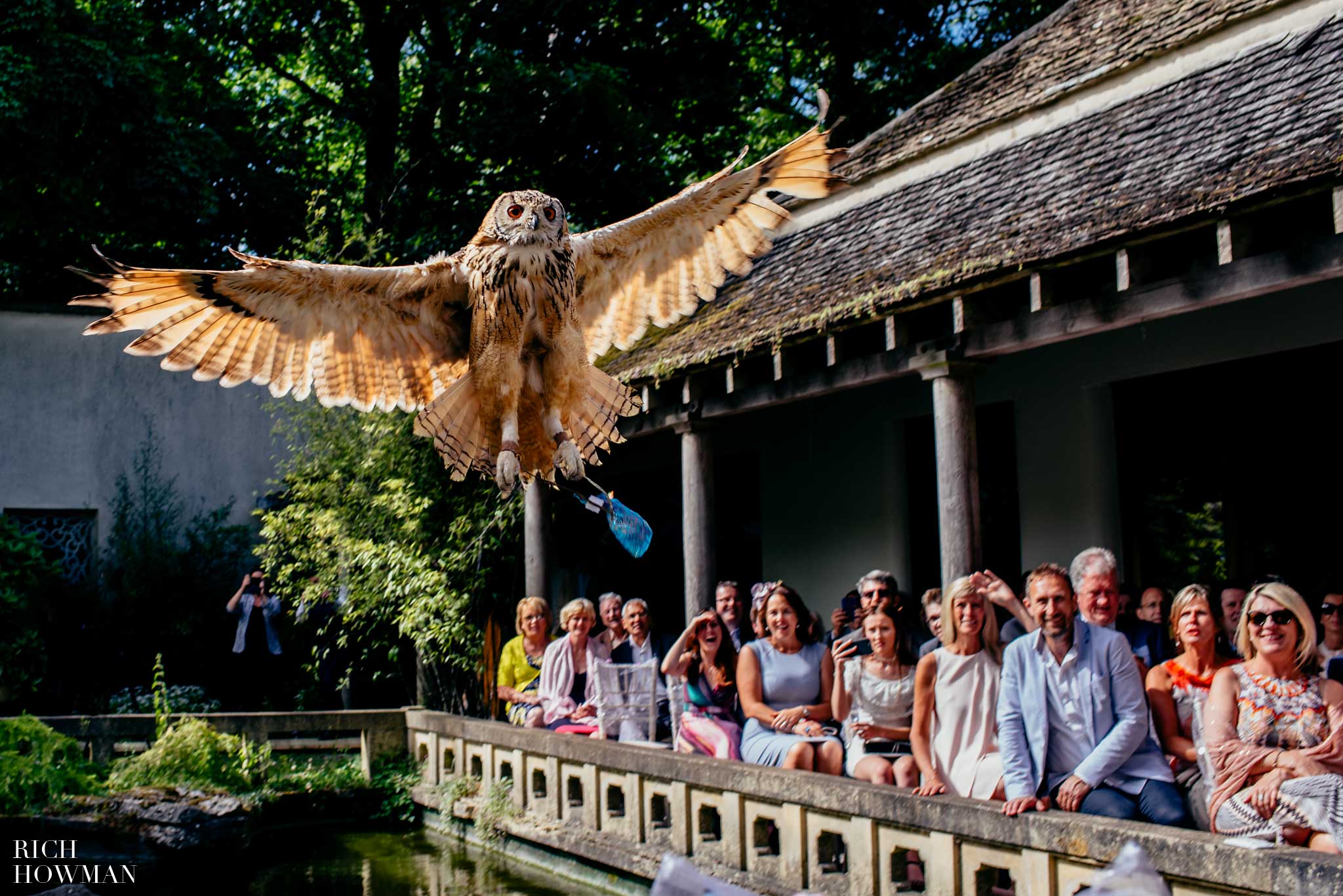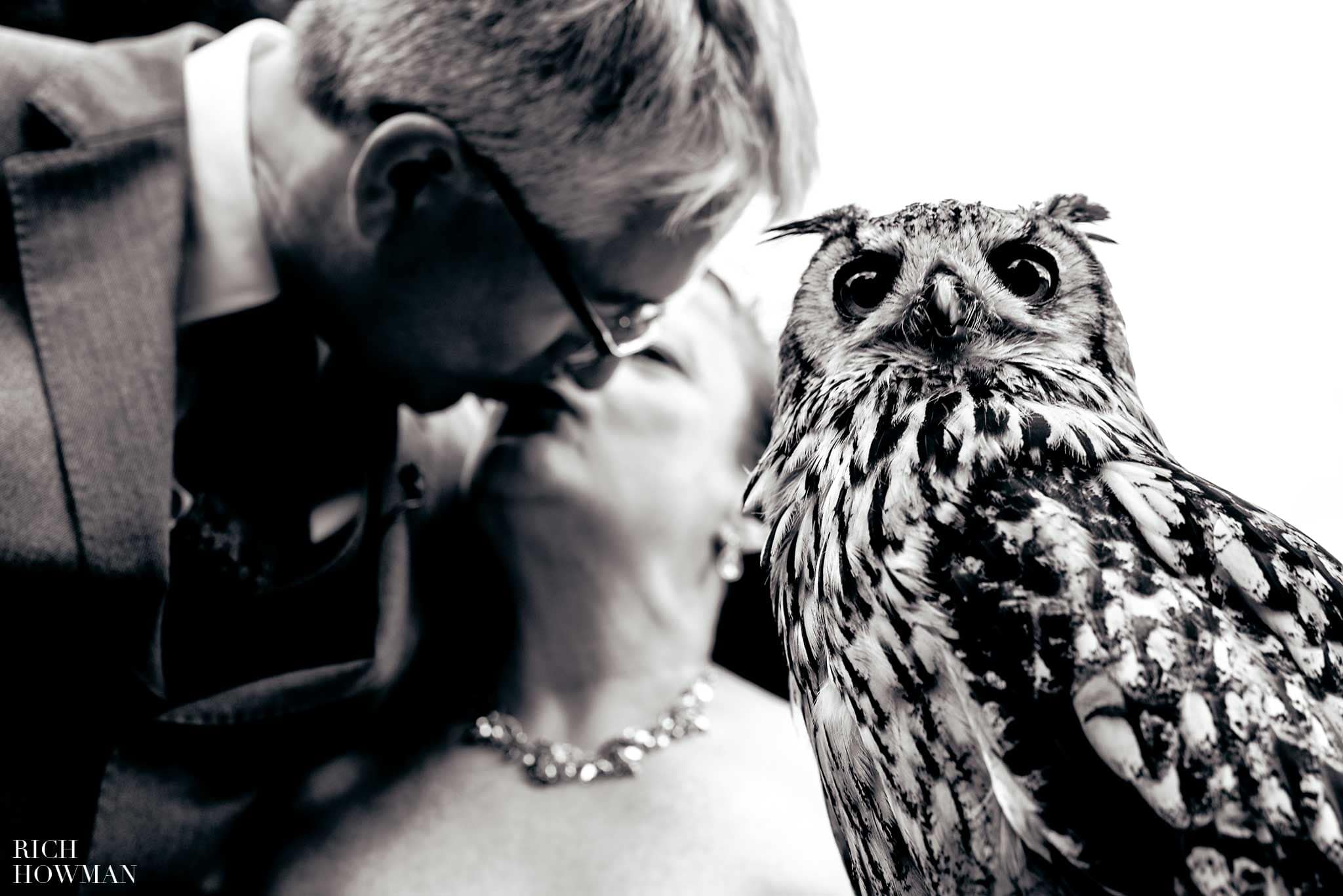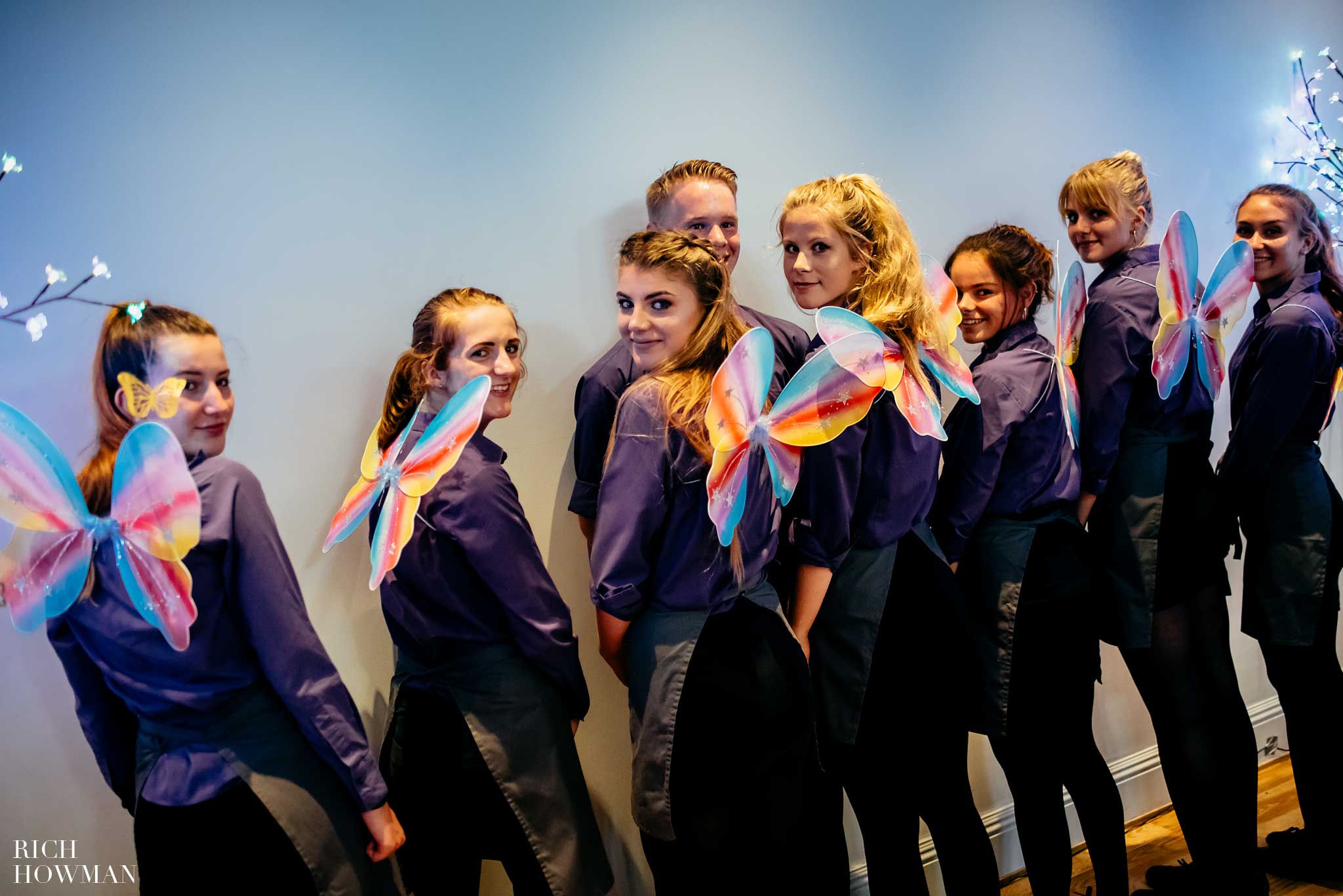 Fireworks: Nick from Cotswold Fireworks
Wedding Film & Drone at the Matara Centre Wedding: Sam from White Villa Wedding Films
If you loved this Matara Wedding, you may also like to check out my work as wedding photographer Newquay, a beautiful countryside Folly Farm Centre Wedding, my visit to photograph a wedding at The Shard London, or this beautiful Pennard House Wedding in Somerset.