Orchardleigh Wedding Photographer
Orchardleigh Wedding Photographer
Orchardleigh House sits on a gorgeous 500-acre estate of parkland and lakes, just 10 miles from Bath. It's also just 2.5 hours outside Central London by car, or 40 mins from Battersea by helicopter if you are feeling like making a James Bond style entrance!
As an Orchardleigh House wedding photographer I get super excited about the incredible architecture, dreamy light and luxurious sweeping staircase at Orchardleigh House. Working at this venue is such a treat and I make the most of every opportunity to create beautiful, award winning portraits that tell the story of your day and your love for each other.
Orchardleigh House wedding photography is filled with beautiful backdrops, stunning architecture, elegant details and space to have a truly memorable party to celebrate your wedding day (they have a late licence so you can truly dance the night away!)
Weddings at Orchardleigh House
The 19th Century stately home is set in impressive, tranquil grounds in the rolling hills of Somerset. The luxury venue has everything you could imagine, from lakes and woodland to an 18-golf course, Island Church and multiple helipads! A combination of Elizabethan and French styles known as 'Nouveau-riche' give this venue a grand, historic atmosphere.
Orchardleigh Estate have a fleet of garaged luxury vehicles on site, including a choice of classic Rolls Royce, a Bentley or a giant American super-truck! Their helicopter and several boats are also available to charter and use on the lake. The lawns and grounds of can be used for outdoor games to entertain your guests, with croquet, giant Jenga and even clay pigeon shooting available on site.
Wedding Ceremony at Orchardleigh House
For a traditional church wedding, Orchardleigh Estate has St Mary's Church, the unique 'Island Church' is at the heart of the estate, at the edge of a lake and surrounded by a moat (hence the name!). The Island Church has no electricity so all ceremonies are conducted by beautiful candlelight. There's also All Saints Church, Lullington which is next to the north side of the entrance to Orchardleigh Estate.
The Ballroom, and The Great Hall can also be used for civil ceremonies and civil partnerships, the lavish rooms make the most of the period features of Orchardleigh House. The Ballroom is flooded with light from huge ornate windows and The Great Hall has large open fires which makes it a cosy venue for a winter wedding.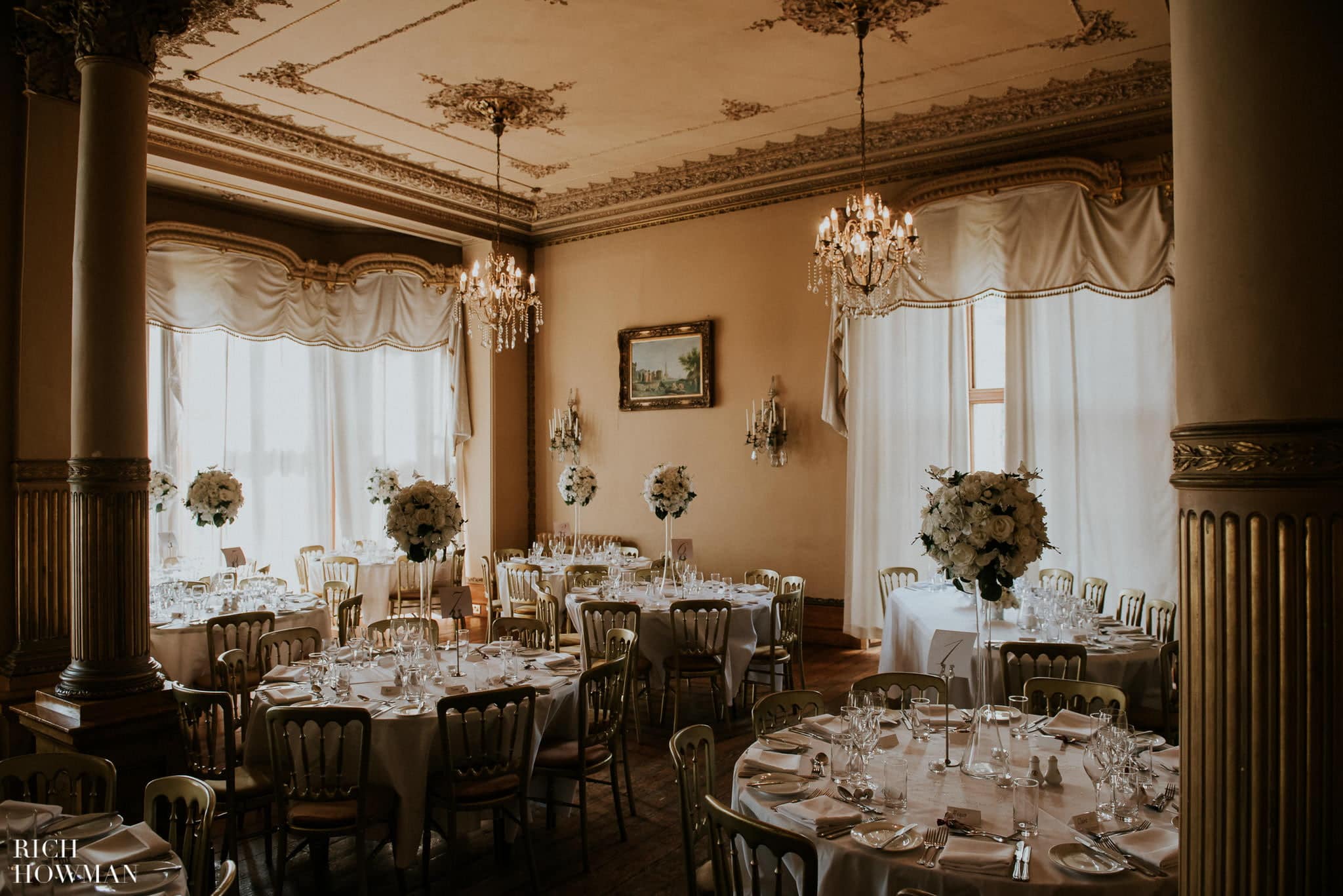 The Great Hall is perfect for you to make a fairy-tale entrance, the sweeping staircase is a beautiful start to your walk down the aisle, an absolute dream for an Orchardleigh House Wedding Photographer.
Outdoor Weddings at Orchardleigh
'The Belvedere' is an outdoor ceremony area, with views across the estate to the Somerset hills beyond. This area is suitable for up to 144 guests and makes the most of an impressive outdoor vestibule in structure of the old house, perfect for more to capture some lovely portraits as your Orchardleigh House Wedding Photographer.
Alternatively, 'The Woodland' is a peaceful setting for a wedding nestled amongst the tall tress and surrounded by nature. Hidden in a clearing in the forest, it's a really special place in the grounds of Orchardleigh Estate.
Orchardleigh House Wedding Photography
Every opportunity to join a couple as their Orchardleigh House Wedding Photographer is just as exciting and special to me. I have visited many times over the years so know the venue well. If you are getting married at Orchardleigh House I would love to hear from you.
Here are a few highlights from recent weddings I have photographed at Orchardleigh House.
Krissy and James
I'm so excited to present highlights from Krissy & James' autumn wedding at Orchardleigh House. They had an intimate candlelit wedding ceremony at Orchardleigh's Island Church, followed by their reception in the main house and a rocking party!
The house itself is a really stunning setting, but parts of the amazing Orchardleigh estate grounds are often overlooked as they are just so vast. I live locally and so I arrived early for a look around before photographing Krissy and James' wedding. I spotted quite a dark wooded area which was accessible only by crashing our way through some quite thick undergrowth. An old log had fallen in the middle of the clearing and I fell in love with it immediately.
After they were married on Orchardleigh's little island Church, we made our way back to the spot and I was delighted that they both managed to make their way inside the woods and snuggle up on that old tree. A beautifully clear sky allowed us the opportunity to photograph them under the stars too!
Getting away from the main wedding party for these creative portrait photographs can be a really intimate and calm time during what is often a busy and fun filled day. You can really see and connect with their closeness in those moments together. Check out some highlights from their wedding here – from getting ready to their gorgeous newlywed portrait session, right through to the party!
Getting Ready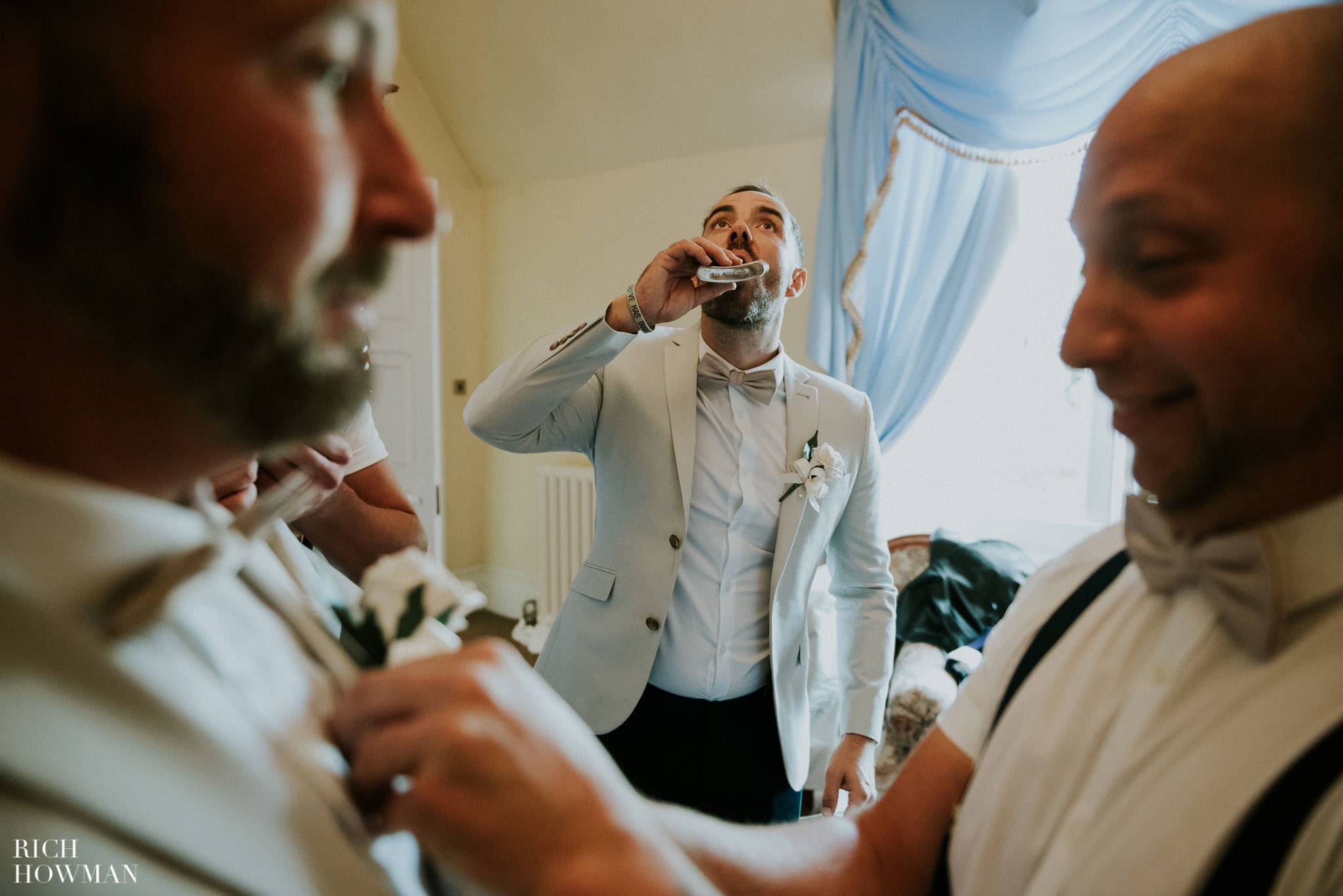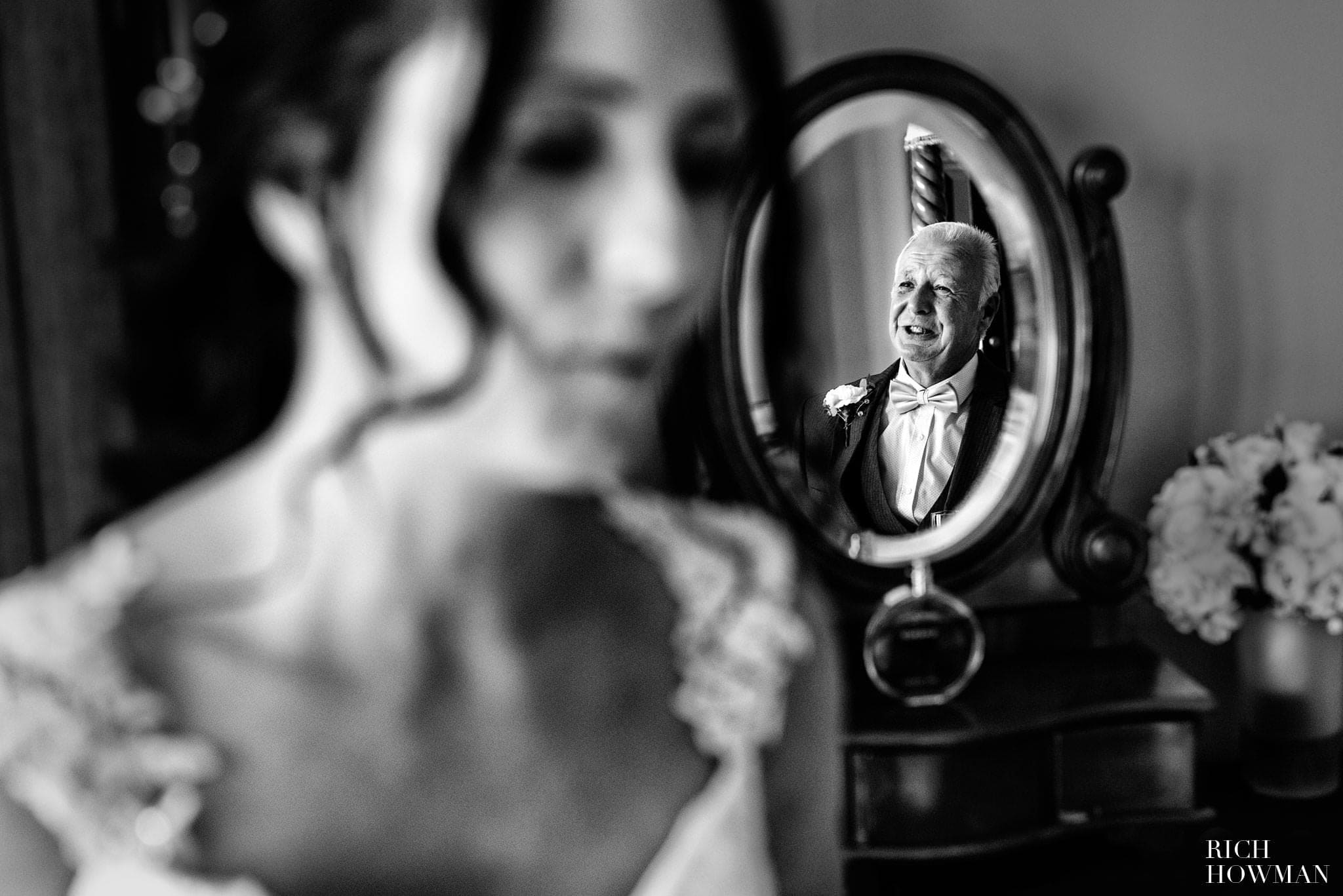 The Ceremony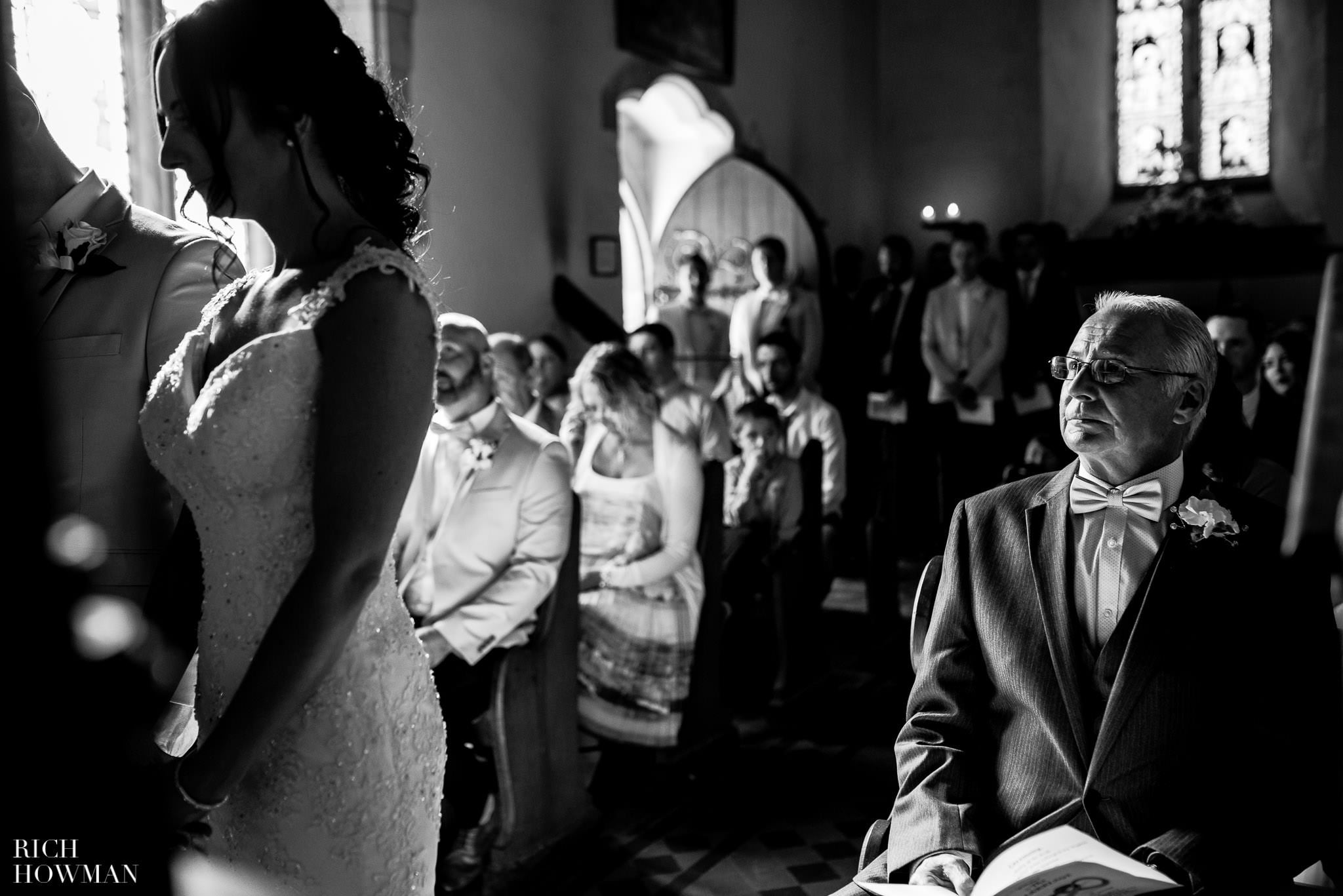 The Reception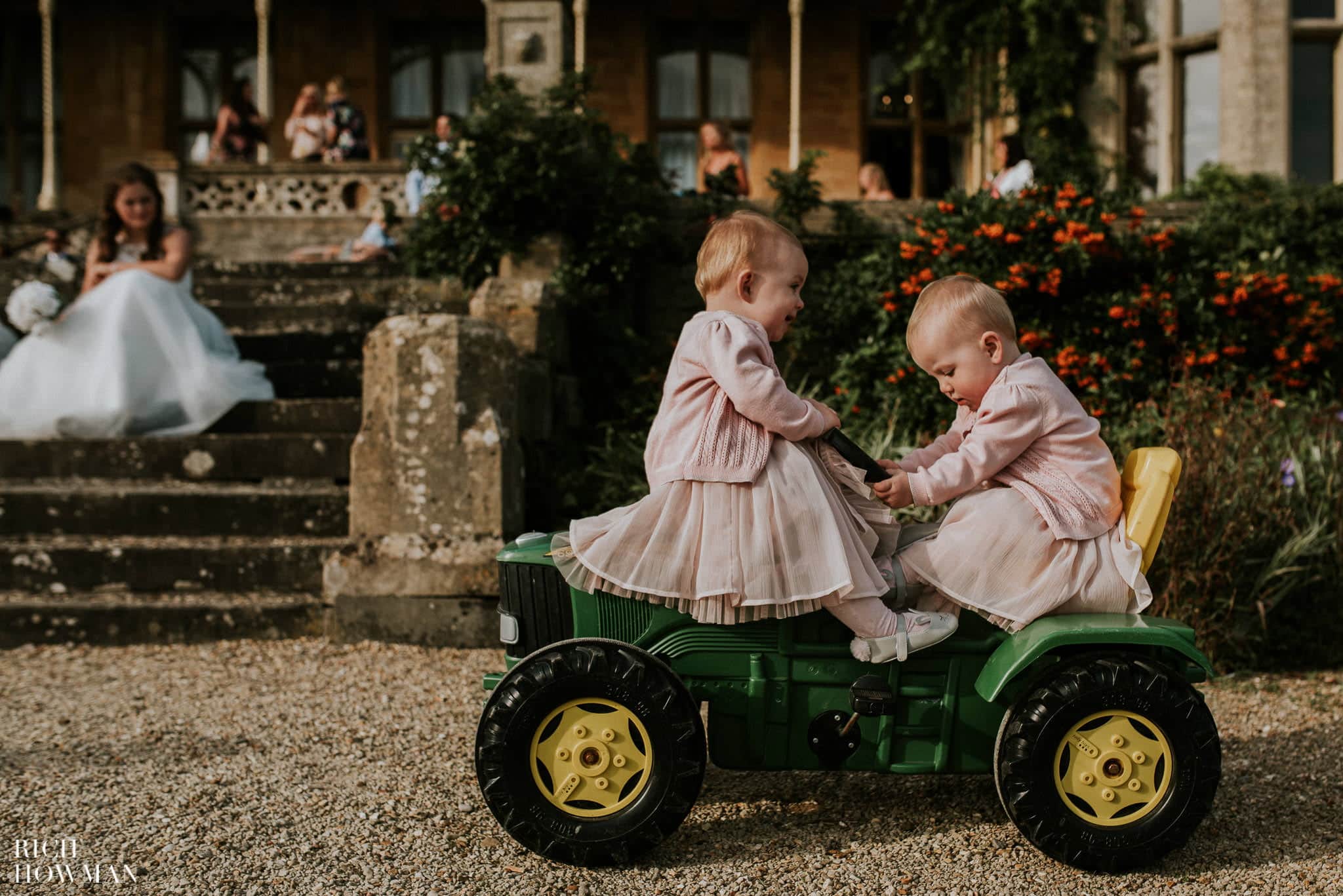 Krissy and James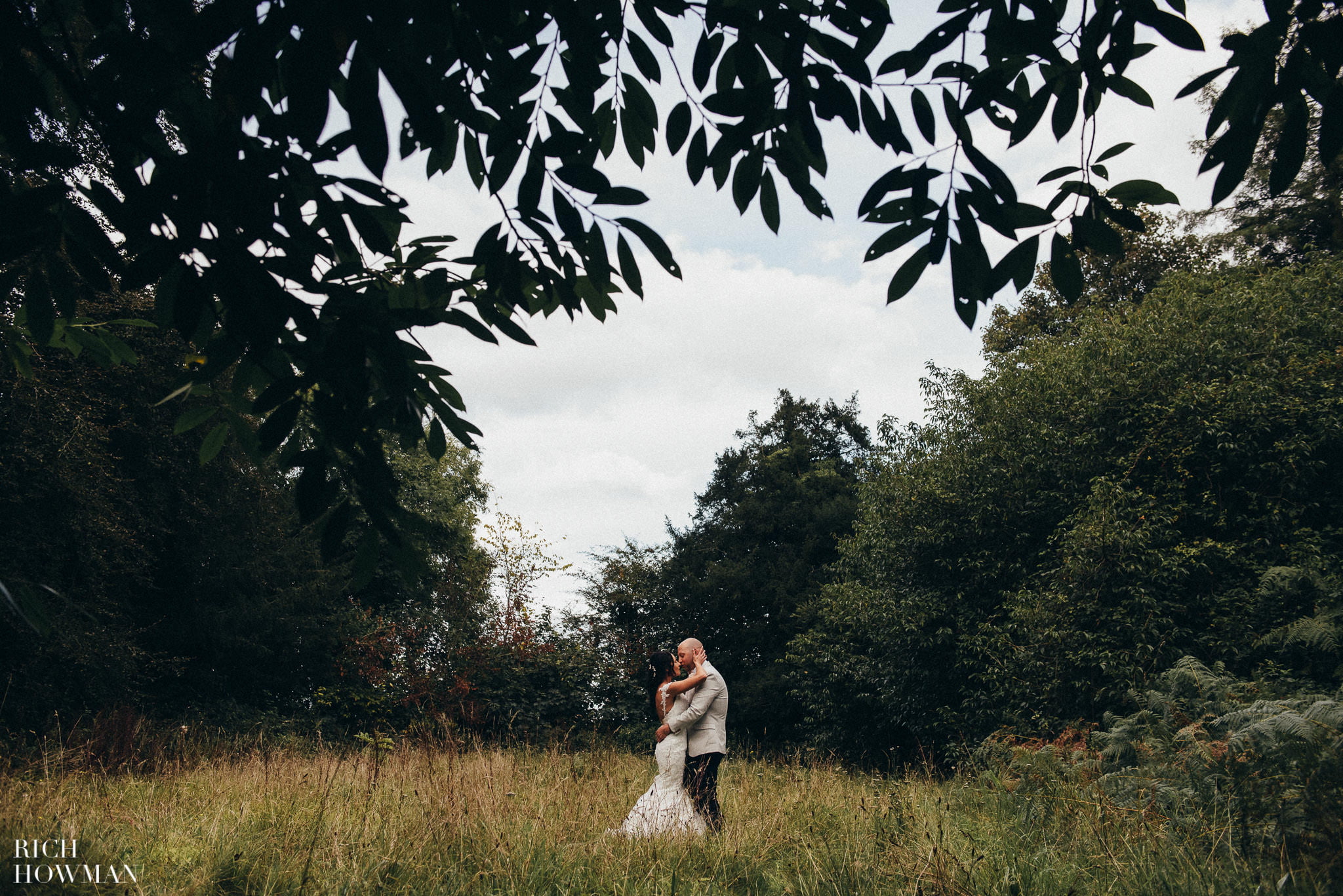 Party Time!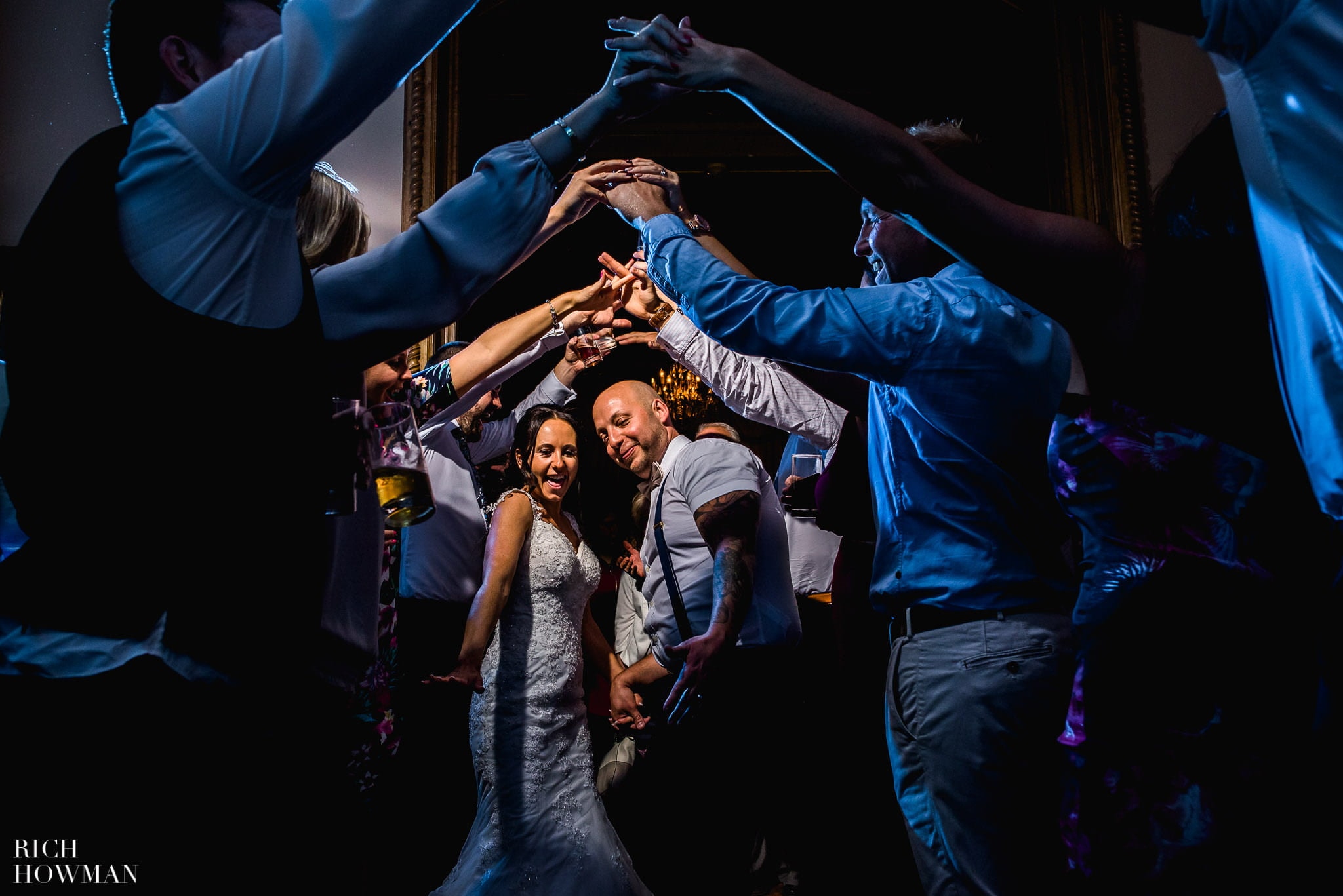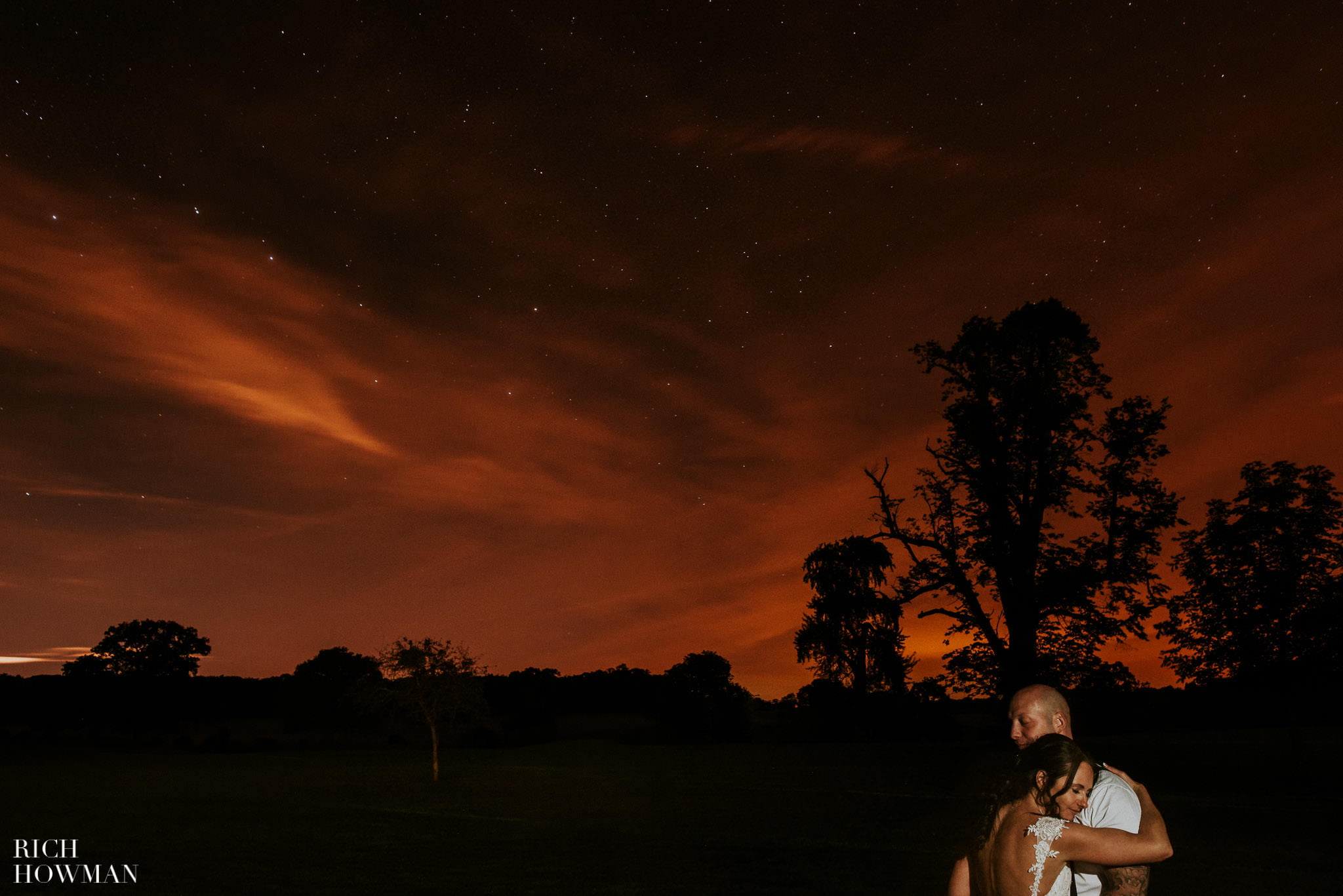 More Orchardleigh Weddings…
Olga and James
I joined the gorgeous Olga & James at Orchardleigh House getting ready on the morning of their wedding for what was to be an unforgettable day. James was getting ready in the suite just down the corridor from his fiancée in the bridal suite, and we enjoyed a quick sip of whisky together to toast the day. There were tears of happiness as they both read cards they'd written to each other, and amazing presents; diamonds for her and a Rolex for him.
With the amazing backdrop of the Orchardleigh Estate …darkness fell early as it always does in the winter here in the UK, which threw a beautiful ambiance across their wedding like a warm blanket.
There was a beautiful and quiet warmth and kindness between the two of them, made even more special by the candle light in the church. In true UK tradition it rained as they left to make their way back up to the main house, but not before their fantastic guests lined the bridge to throw handfuls of confetti!