Wedding at Kew Gardens
Getting married at the Royal Botanic Gardens Kew
I'm excited to present photo highlights from Charlotte & Alexis' beautiful wedding at Kew Gardens in London. Zooming up to London to photograph their wedding at Kew Gardens with my ace second photographer, Claire, we joined Charlotte and her bridesmaids, Emily & Gemma, getting ready at the Coach & Horses. Just across the green from the Cambridge Cottage entrance to Kew Gardens. It was a real giggle and they were awesome fun. The weather provided its usual British Summertime display and so with umbrellas deployed Charlotte walked the short distance in the rain across Kew Green to Cambridge Cottage on her father's arm. The local Cricketers provided a very English backdrop as they played on the Green despite the weather!
Cambridge Cottage Ceremony, Wedding at Kew Gardens
Their wedding ceremony and later on their wedding reception was held in Cambridge Cottage on the edge of Kew Gardens. A beautiful former Royal Residence on the edge of the gardens at Kew and a really beautiful space for their wedding. The room was full of love and with the anticipation of the morning behind them, they enjoyed a beautiful wedding ceremony. I love how happy and excited their faces were as they saw each other for the first time that day, in particular Alexis' smile as Charlotte approached 'down the aisle'.
Creative Portrait Photos in the Palm House
In a slightly surreal adventure we made our way through the gardens on Kew's little buggy to the Palm House. Just before we arrived the 'Kew Train' (a little extra-long buggy) full of their wedding guests on a tour drove past with cheers and waves from everyone on board. The Palm House was a humid extravaganza of green. Like a jungle which had been brought under control for a day the huge leaves dwarfed us as we all made our way along the paths, stopping to capture photographs of them both along the way. The Victorian architecture of the palm house is just stunning and Charlotte & Alexis were particularly taken with the gorgeous iron spiral staircase which climbs up to a viewing gallery above the palms. I overcame my ridiculous fear of heights for long enough to photograph them both snuggling up on the spiral stairs with the epic green shapes around them. We returned to Cambridge Cottage on the little buggy, with waves and well-wishes shouted to them from visitors walking amongst the flowers and exhibits.
Good food, heartfelt speeches and dancing finished the day. There was a lot of hugging and yes, I cried too! If you're reading this and you know Charlotte & Alexis, you'll already know that they are two of the loveliest people ever. And they're so funny – I must admit I'm now just a little addicted to their Instagram feeds! From the first time I met them to the final creative portrait shoot in the darkness outside Davies Alpine House at Kew, I've enjoyed every moment in their company and the privilege of being chosen to photograph their wedding day. Congratulations Charlotte & Alexis! A photograph from their wedding at Kew Gardens won an international award recently!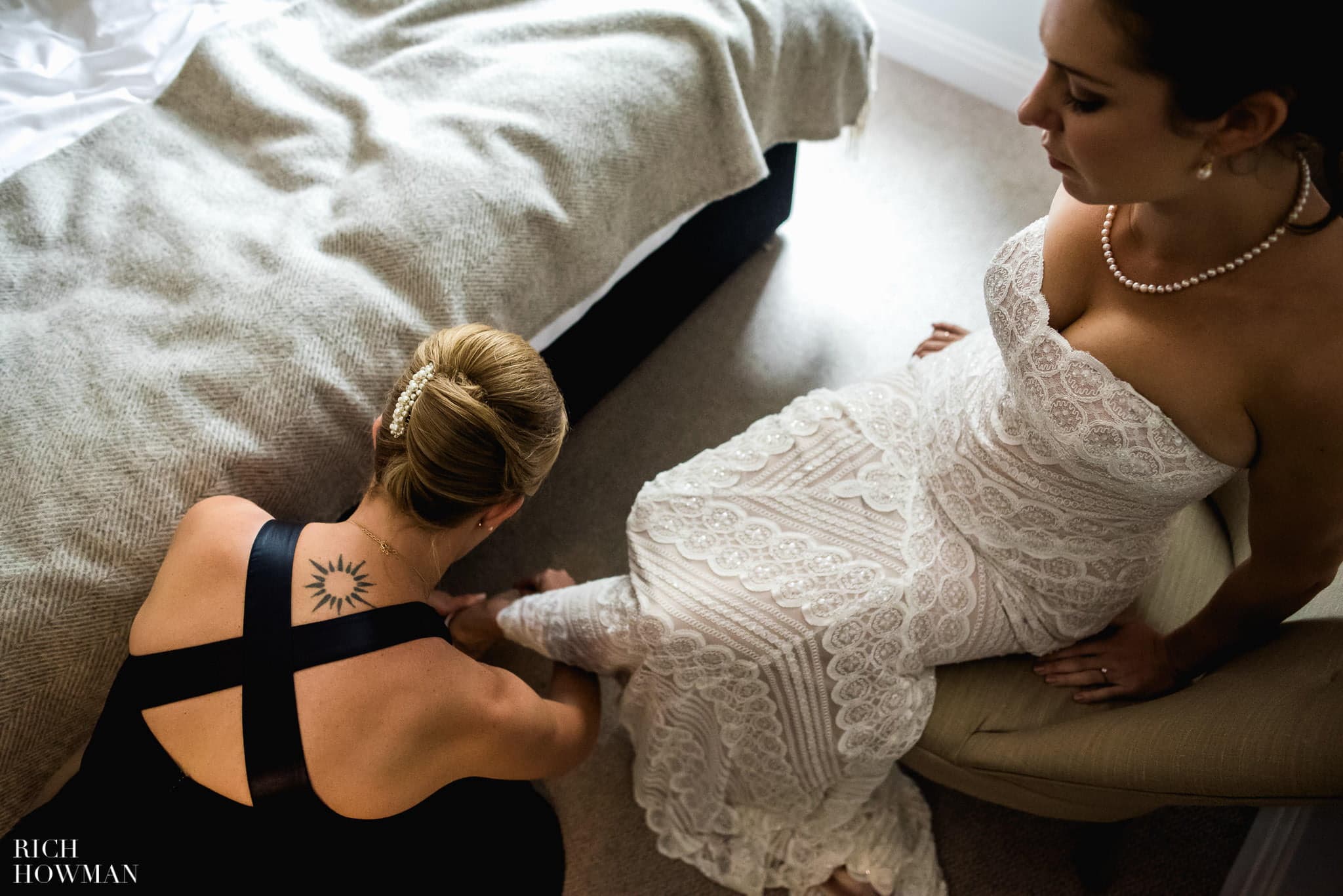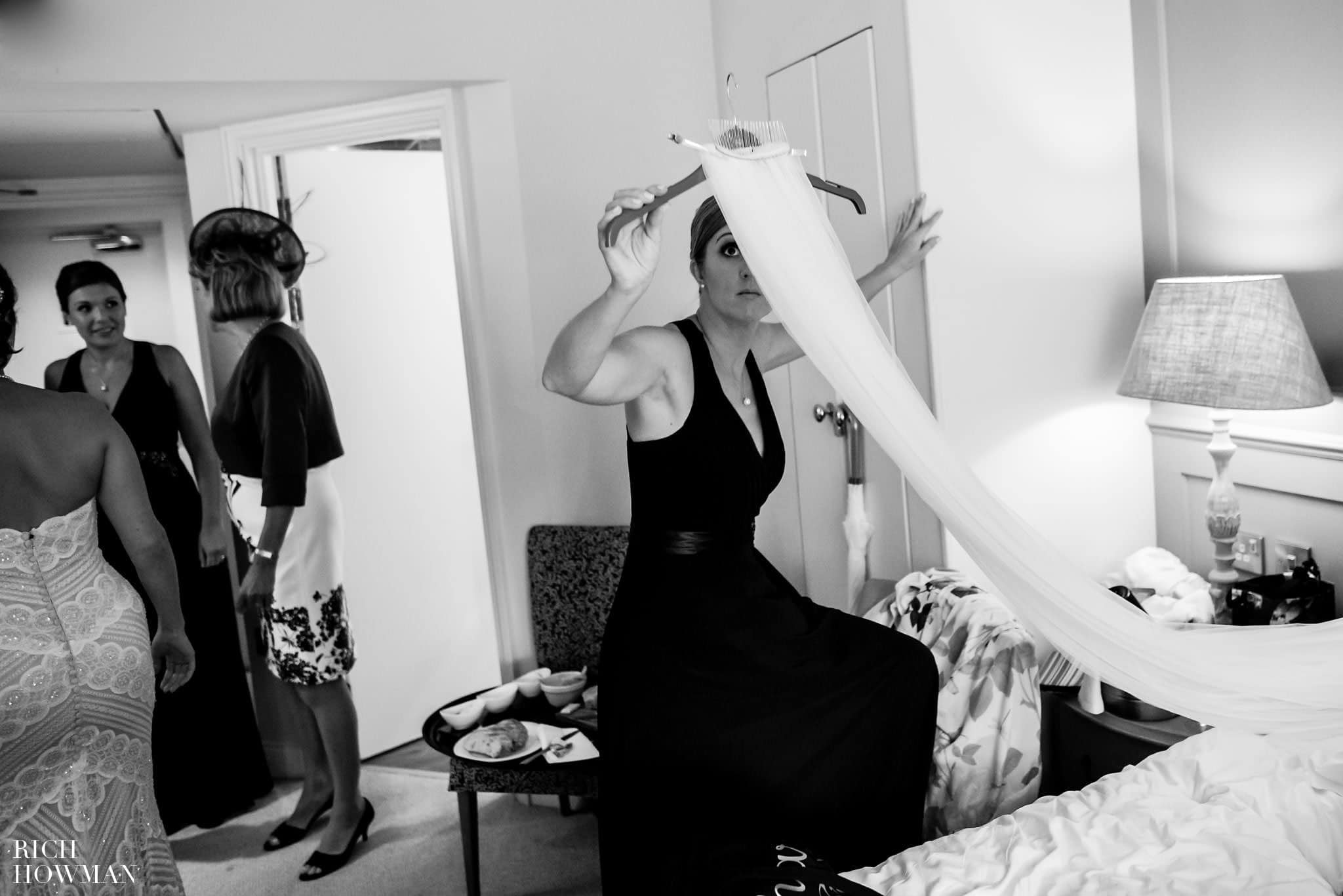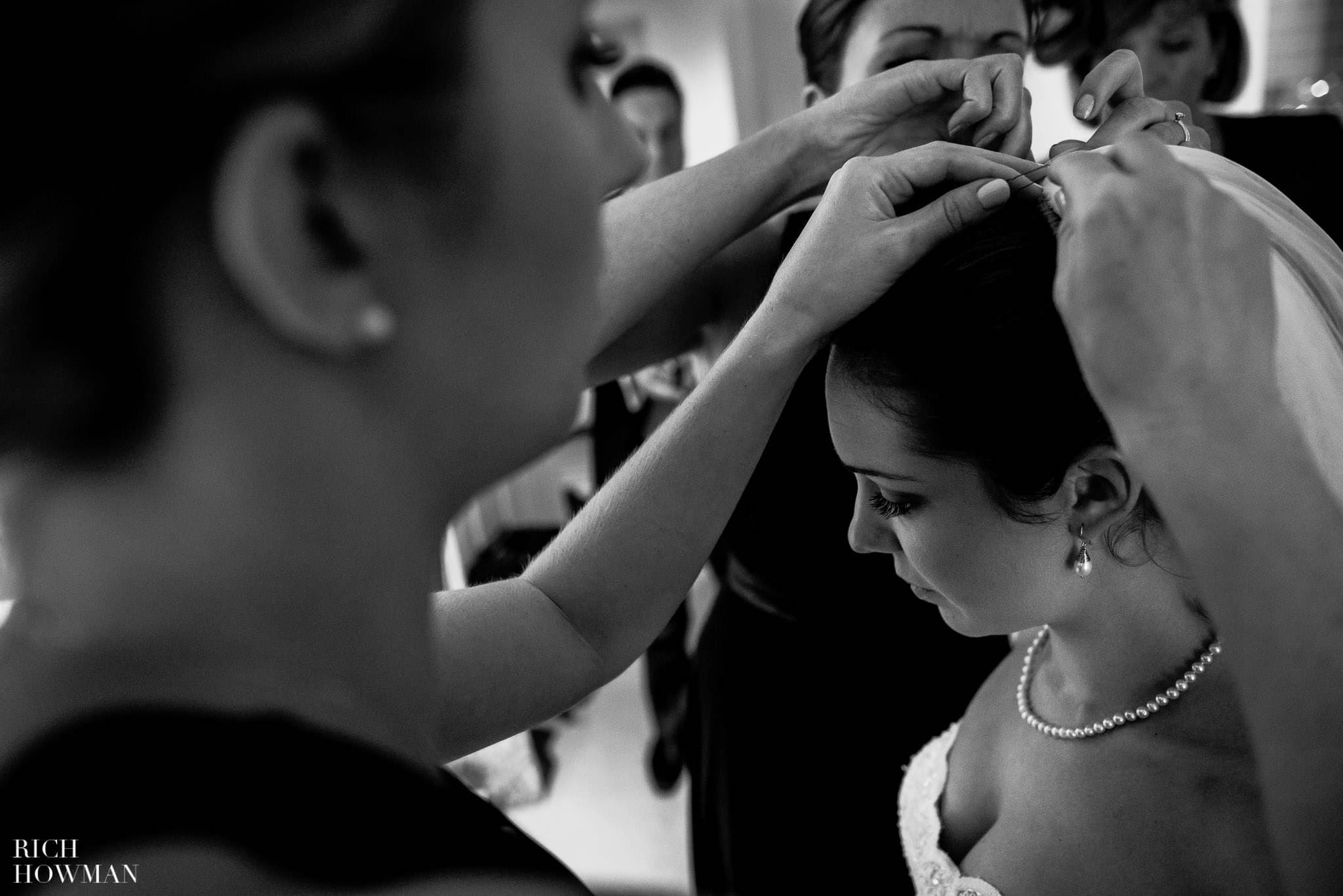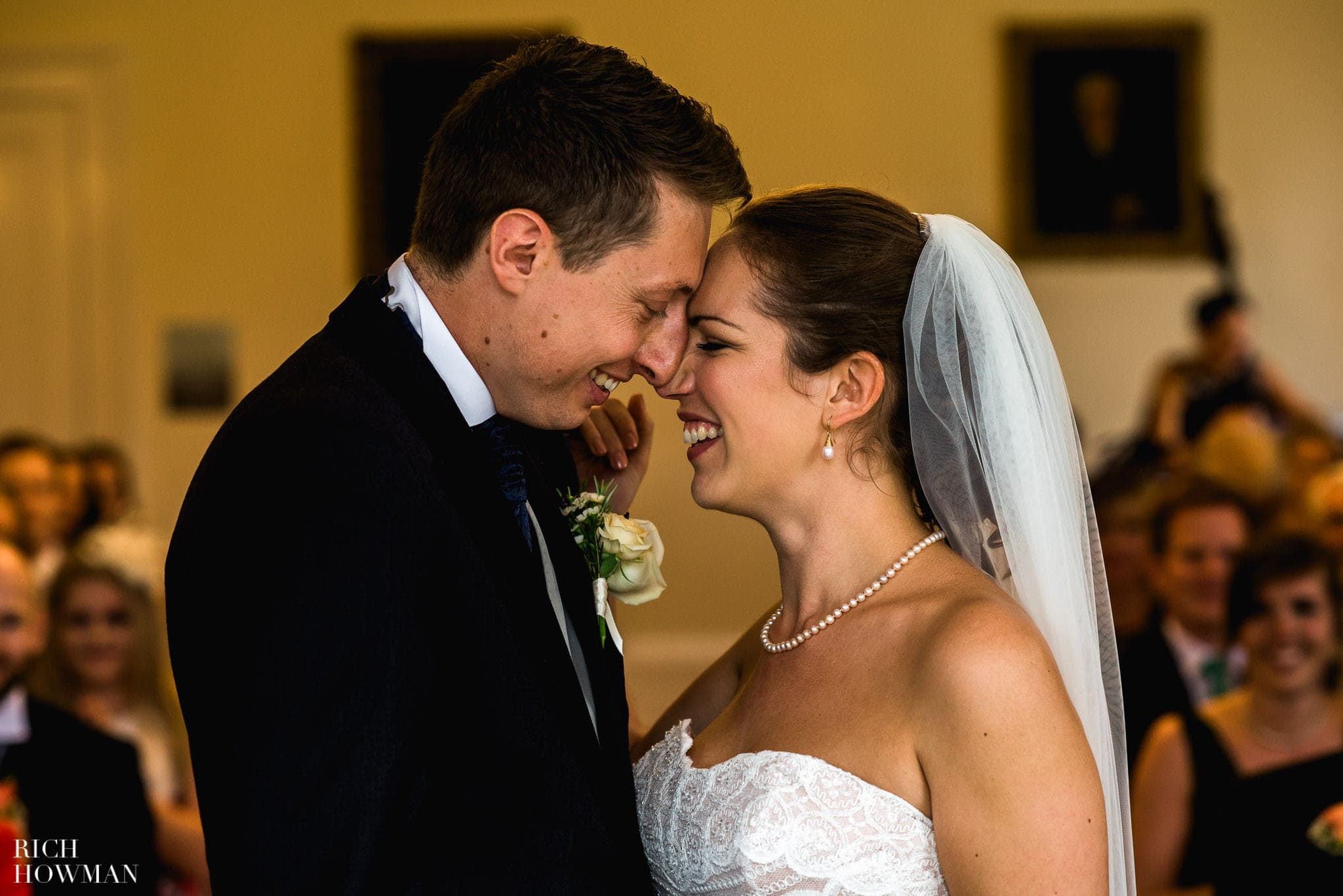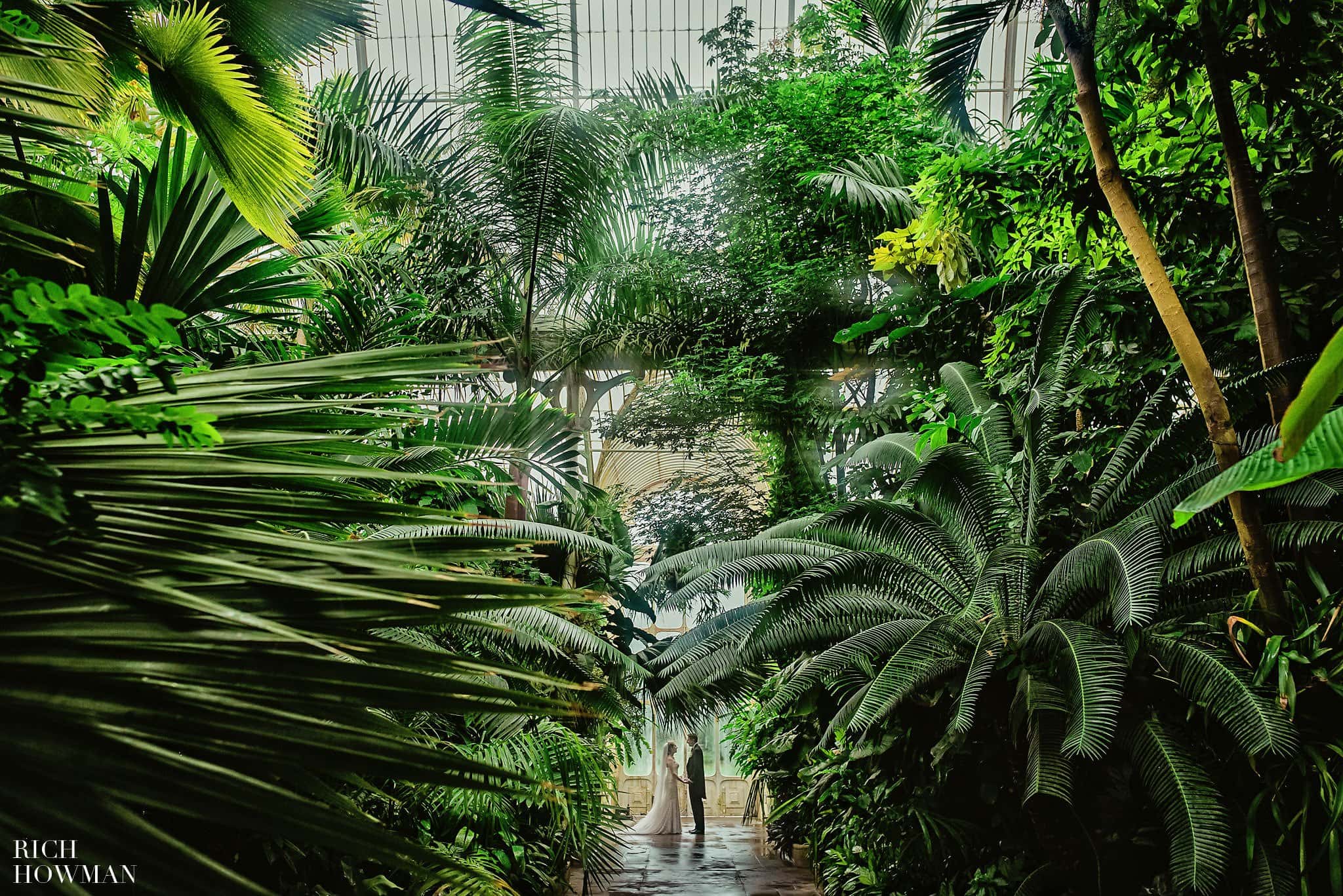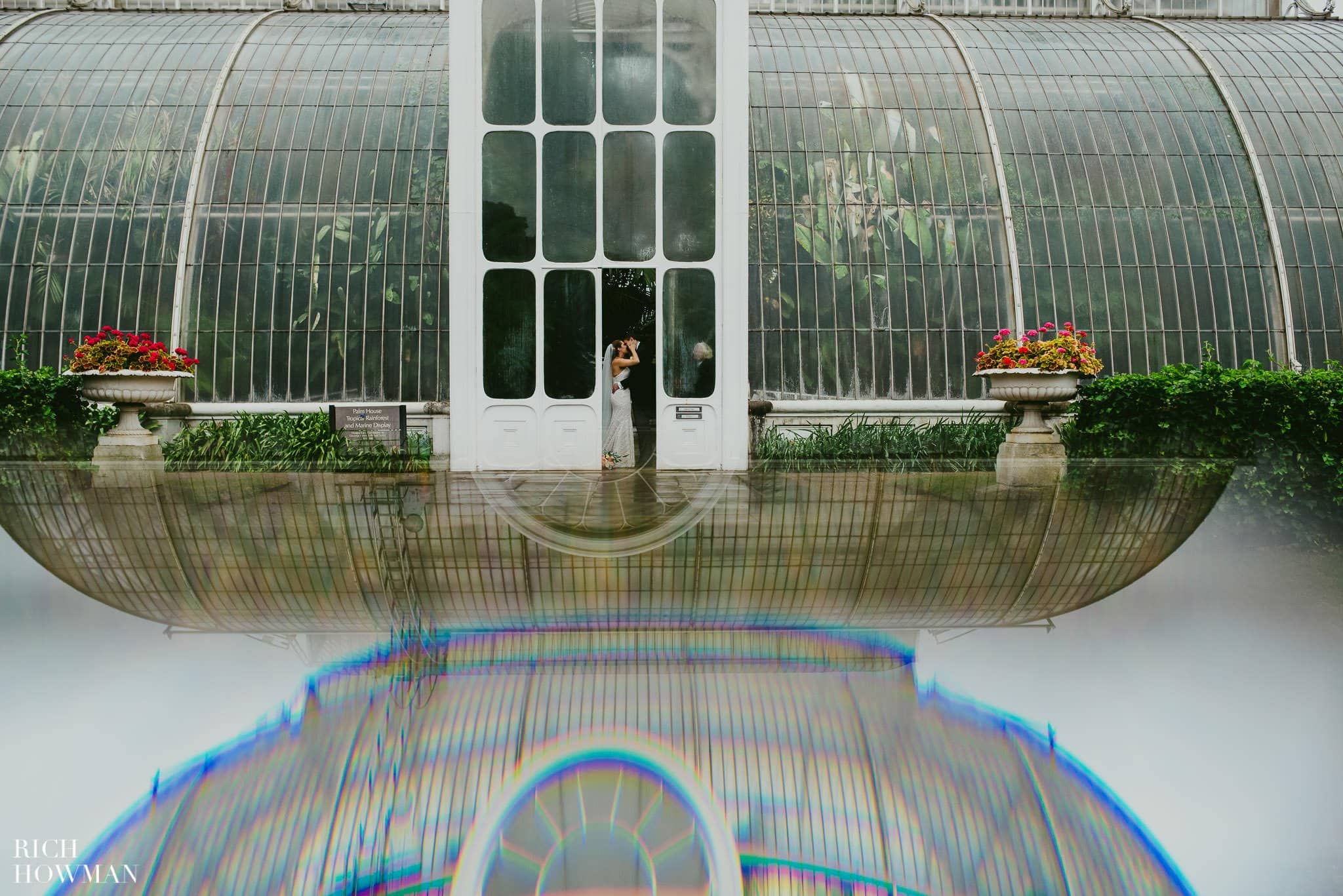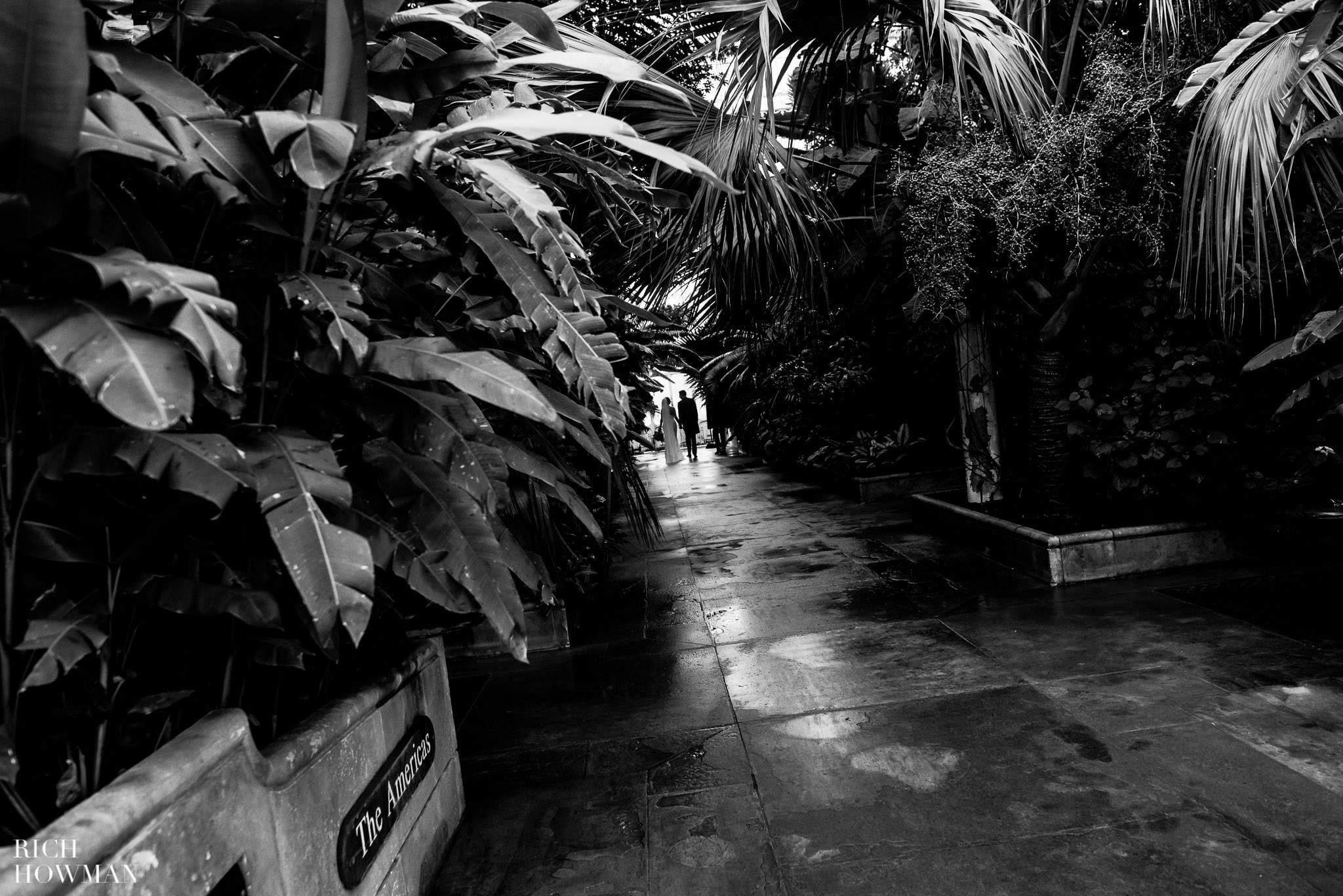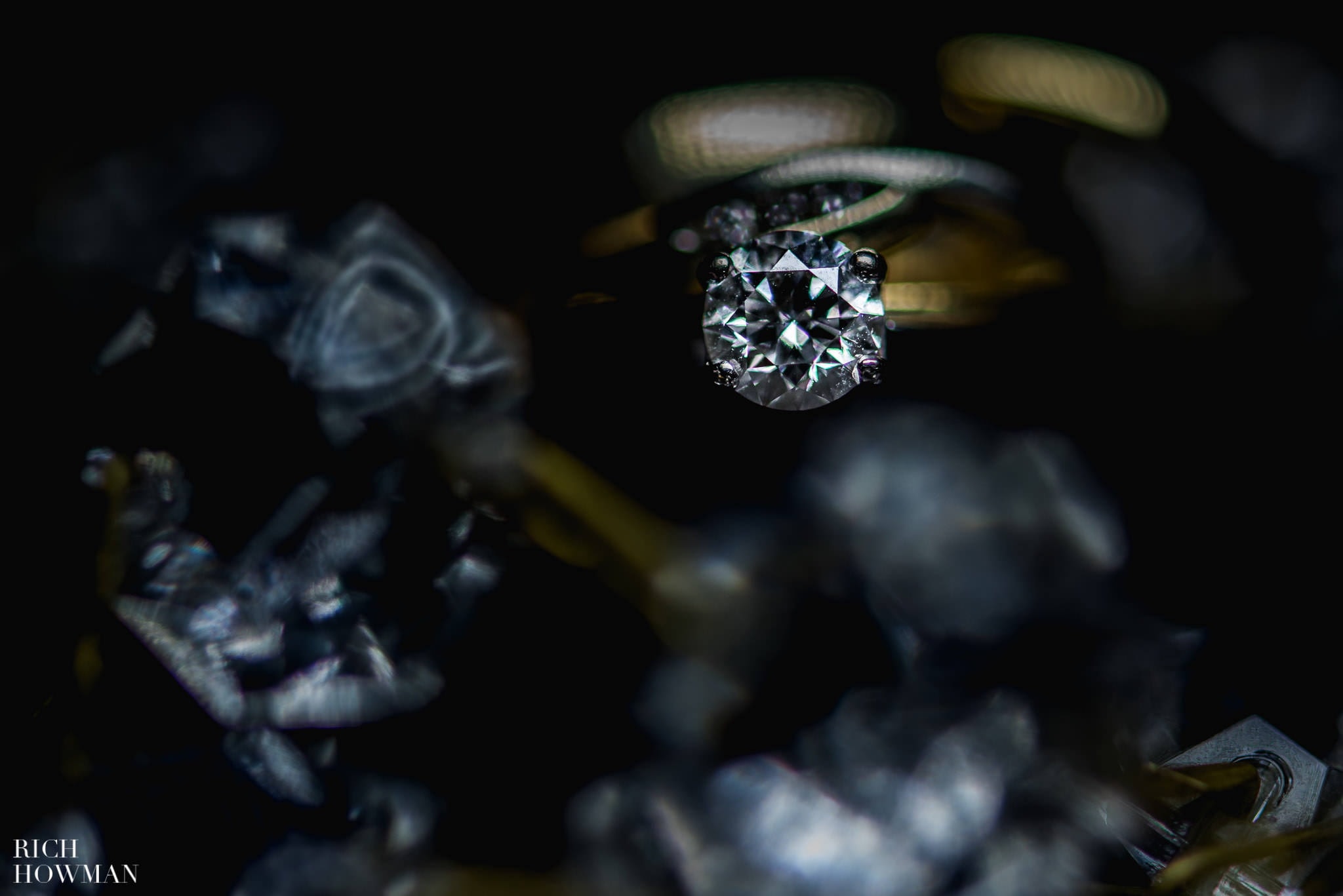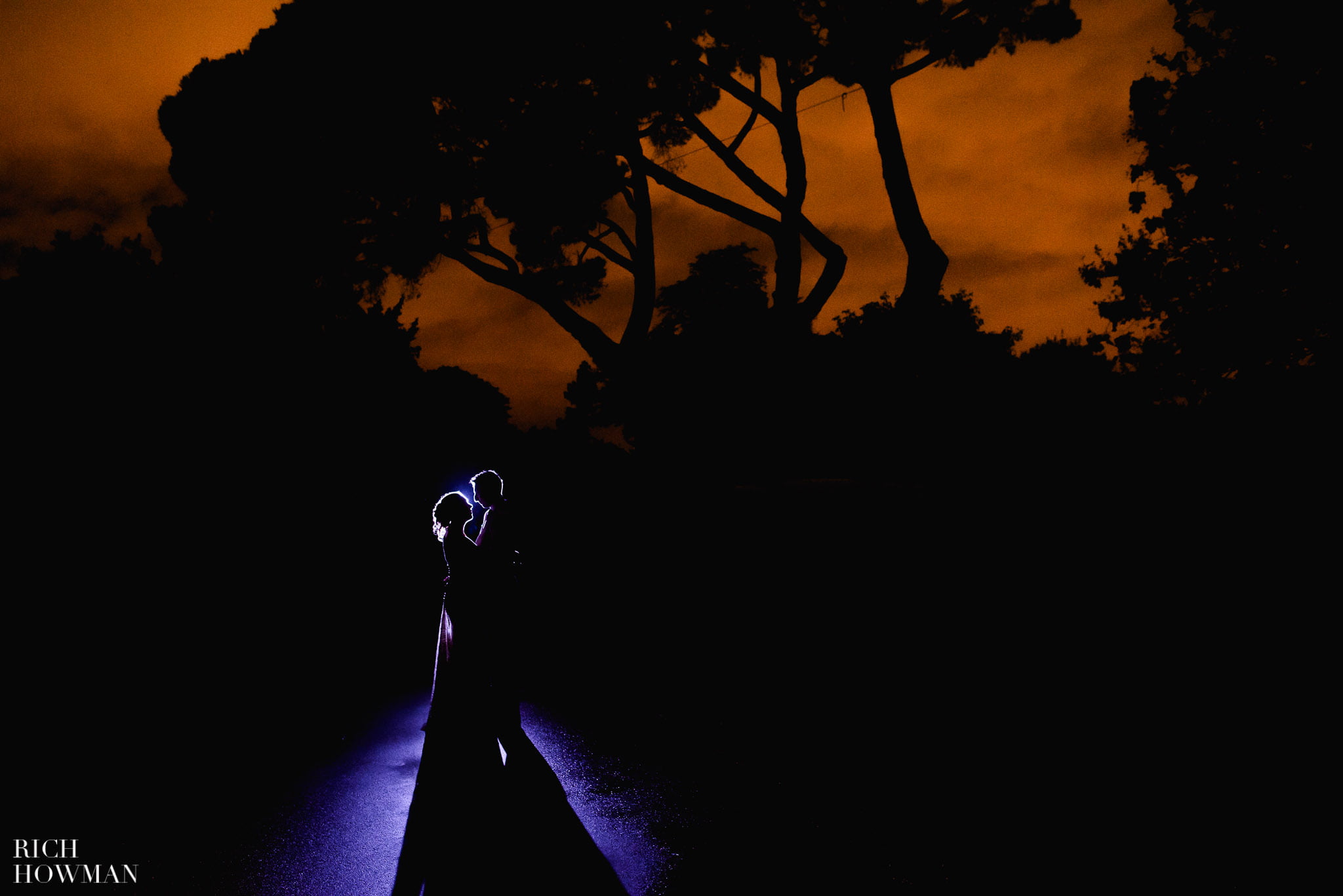 Rich Howman is an award winning wedding photographer based near Bristol and Bath, working throughout the UK and destination weddings abroad. If you're planning on getting married at Kew Gardens at either Cambridge Cottage or the Nash Conservatory or perhaps at a different wedding venue in London I'd love to hear from you!